Excerpt from Dark Night of the Soul by me
December 30, 2012
Chapter 3: Adam Thomas


I saw Alez coming back my way and I panicked about what happened. 'Oh God!!!! That officer followed him!!! What could have happened?!'
Then Alez was by my side.
"Well?!?" I said. He turned and nodded his head suddenly officer walked up. He and I just stared for a while and Alez broke the silence by saying two words.
"He's cool." And that's all I needed to know about him really. Now we all sat and watched in agony. We found our code man. That was good, but then I began to think. What would Sam think of me if she knew?? What I was... What we were. Would she be afraid of me…love me more...hate me? Would she want to be like me?? I guess I'll never know, but if she hated me it'd be like she had drove a stake through my heart, but if she loved me, I'd hope she'd be willing to spend all eternity with me. Literally.
I made a wish last night at 11:11 while I sat on the roof of her house guarding her. I know I sound like a stalker and a girl because of the wish, but my wish was one day, she would know, and she wouldn't care. I needed her to love me for whom- not what- I was. I need to know she won't hate the side of me that's not human. The side that's a....that's a vampire. I scowled. Why would someone like her waste her life with a pitiful person like me?
I remember the first time I met her. I had been so shocked of her bluntness that I was actually very shy around her, because I was afraid she would discover my admiration for her. She was so brave and smart. Even with my extended lifetime she came with such interesting insight and wisdom that never seemed to amaze me.
I blinked as she came out, holding hands with Aria. I felt awful as they sat against the wall and Sam began comforting Aria who had begun to cry. What happened in there?!? I forgot to listen; I was too nervous. Dammit! I had been so consumed with the thought of Sam that I almost didn't hear Alez.
"Come on Adam, let's go. We have to report to Arik." So after a few seconds of staring, I did, but all I could think about was her. Her smile, her eyes, her perfect hair, her caring face. Oh my! I guess an old vampire like me can love, and have hopes for the future. The question was… did she?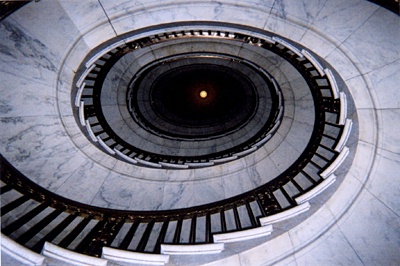 © Kyle T., St. Joseph, MO