Green Eyes
April 19, 2013
She rose from the chair and stood quietly before him. She looked into his eyes. They were green, soft and melancholy and sad. Today they were sad because of her. She lowered her head.

"You don't have to go," he said in a gruff, torn voice.

"I know," she replied, lifting her head again. There was a tear on his face; it looked green as the vibrance of his eyes showed through it.

"Then why did you...? You had a choice!" His words were high, panicky, his eyes were like green, ghastly fire. Suddenly his voice quieted, caught, broke. "Why did you choose to leave?"

She sighed, entranced by his eyes, which were now somber and sad, the green ashes of their previous fire settling and disappearing. "Because it's the right thing to do."

"For them, maybe! Not for us! You might never..." He broke down, falling to her feet and looking up at her, those emerald eyes pouring over with tears. She had never seen him like this, she strove to comfort him.

"If I don't..." her breath caught and her voice was ragged, "if I don't come back, at least I will have achieved..."

"Nothing!" he cried bitterly, green eyes flaring. "You will have achieved nothing! They have forced thousands of others to fight- and die - for them. Not you. No, not you. You had a choice! And what did you choose?"

"I chose to go. To protect my homeland. To save a life. To save many lives...no matter the cost." And at this she pulled him up. "Do you hear me? I will go and be brave and fight for my country, for my city, for my home." She paused and pulled him closer so she was staring into his distressed emerald eyes . "I will fight for you."

She let go of his wrists, letting his arms drop to his sides. She turned and strode away. Though her back was to him, as she walked toward her new life, she could still see his passionate, melancholy green eyes.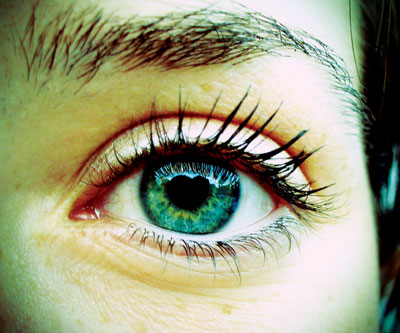 © Michelle K., Vancouver, WA