Made of Glass
March 25, 2014
She deliberately trips.

And her bright red cranberry juice leaps across his chest, splattering his white button-down with a bloody smear. "Oops!" she exclaims sarcastically. Because it was his fault, after all, his foot was in her way. He glowers back at her. Then spins around. Drops his briefcase to the floor, narrowly missing her foot. "Watch it!" she growls. He doesn't respond. Just rips the shirt off, tearing along a seam and sending a button flying in his fury to get the shirt off, to get out of the sticky red smudge now leaking onto his skin. He drops the soaking fabric to the floor, and now the cream colored carpeting matches not only the stain, but also the crimson rush of anger darkening her cheeks.

The silence is deafening as he stands in his undershirt, judging her reaction. She is glass; crystal clear in her emotions, which dance cleanly across her face and body. Glass; hard as nails until cracked, yet once she is fractured, she can easily shatter. Rigid she stand, hands balled into fists until one flies up to smack his cheek, leaving both man and woman stinging with sharp pain. "Pick...it...up," she says darkly, gesturing to the shirt.

"No," he replies simply. Quietly. Then he leaves the room before she sees the tears hit his cheeks.

Because he is just as much glass as she, and he misses the way things were.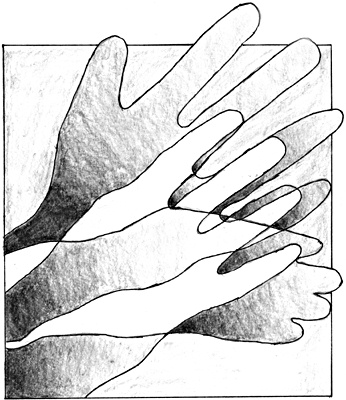 © Dawn Grace R., Barrigada, Guam