Simply: Love
June 5, 2014
Have you ever had someone's presence just truly compel your own? The way that each pull of their lip or each raise of their brow just draws you in and slowly, the world dies away; the sound is slurred and your vision is blurred…except for that one person. Because your senses drown out everything else so that it may focus and heighten itself onto another and that another is that someone. You notice every twitch of their eyelid and the way their lips part when they smile; and that's about the time that you catch yourself smiling along with them. You start observing the way their hair trickles down on itself or the way that their irises seem to brighten and how fervently their hands move when a topic of their passion is brought up. You see every muscle tense and every breath released. You don't know why, but their being seems to intensify yours. But they leave. Their embodiment walks away and your world removes itself from its unconscious stand-still. And although before everything seemed fine, now with the lack of their presence there is an emptiness and a pause within your mind. Bewilderment, no, wonder, settles into the cracks of your every being.
You try to ignore what happened, but you do double-takes around every corner and even catch yourself searching in crowds for that one face. You try to push this out of your mind, but how could you forget such a feeling that someone's self gave yours? You can't just ignore, you can't even not pay attention to it, for that feeling was a feeling like no other. How could you ever forget? Without their presence it is like your body is so alone, yet it was alone before! It's not any different from before I saw them, you tell yourself, but, oh, it is. You feel a surge of excitement every time a door opens or a shot of hope of seeing their face every time you step onto a bus. Wherever you are, you hope they are there too. And of course you think this idea silly because you had only seen this person once, why do your nerves act as if they hope to see them again.
But over weeks of these surges and shots, the shock dies down; you no longer believe in running into them again, and part of you is disappointed. But that's when it hits: It hits when you least expect it. It hits when you're tired of searching. It hits when you are tired of craning your neck above crowds of people. It hits when your heart has drawn itself weary. It hits when you can't find a single shooting star to wish upon!

Love.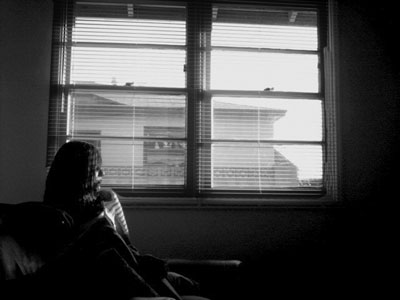 © Roxana R., Tustin, CA