The Train
January 19, 2015
Set scene: old abandoned train, teenage girl crying in booth.
'Why would you do this to me, why?'
'…'
(RING RING)
'(Sniff)'
Hand reaches for phone.
'Alexei, where are you?'
'I've looking for you everywhere, where are you?'
'You don't have to keep looking; I guess you've found your true
love already.'
'What are you talking about? Where are you?'
'I saw you kissing that girl.'
'…'
'You can just leave me now and…'
'It was a mistake; I was hopped up on alcohol. Please, believe me.'
'Why should I?!'
'Please, just believe me. She meant nothing to me, only you mean something to me!'
'Don't waste your breath on me!'
Alexei calls off the phone call and goes back to crying her eyes out again, now calling Hal as many bad things as possible.
'I hate you and you such an a**hole!'
(RING RING)
'What?!'
'Please, just listen. I was drunk, honestly. And you are the only one I want and need in my life. You're perfect in every way possible and if I lost you, I would lose my head and never get over you. You are my life, my whole life. And I understand if you never want to see me again but I will do anything to get you back. I will even die you! Please, just tell me where you are. I need you…'
'…'
'Train'
Alexei says one word and hangs up.
Set scene: noisy club, Hal is frantic to get to Alexei. Hal pushes through the crowd.
'Hey, watch it!'
'Sorry.'
Hal pushes through to the main entrance and runs to his car, he knows exactly where to go…
'…'
Minutes later, Hal runs to the abandoned train and bursts through.
'Alexei, Alexei, where are you?! Alexei!'
'(Sniff)'
Hal turns the corner and finds Alexei whimpering and crying, her legs up and her face in her knees.
Hal edges closer to her and caution ally sits down next to her, close to her.
Hal hates to see her like this, he gently reaches out to her and his hand slightly brushes her thigh making her tense and quickly look up.
'Don't you dare touch me!'
Alexa gets up quickly and hotly steps over Hal and onto the train floor where she takes off.
'Wait!'
Hal is too quick for her and grabs Alexei around the waist and pulls her in.
'Let me go, I don't need you, just leave me alone!'
Hal calmly rolls her in but Alexei still fights back.
Hal turns her around and holds her tightly around the shoulders.
Alexei still struggles and suddenly trips on Hal's feet, sending them to fall on their backs.
'Let me go!'
'Just listen!'
 
Alexei suddenly stops and her body suddenly shivers.
'I hate not having you in my life, you're my everything! And life without you is nothing, I need you and since the day I meet you, you were all I loved and I never want to leave you. I love you Alexei.'
'…'
Alexei is shocked
Hal slowly slides Alexei off him and gets up and sits in the booth that Alexei was in.
Alexei sits dumbfounded; her mouth hangs open in a little 'o'.
Hal sits with his hands on his head and sighs heavily.
Alexei slowly gets up and walks towards him and sits by him.
'I love you too,' she whispers, a smile creeping along her face,'
I love you from here to the universe and back times a million!'
Hal turns to Alexei and quickly pulls her into him, her head on his chest.
'I love you too, from here to the universe and back times a million and one!'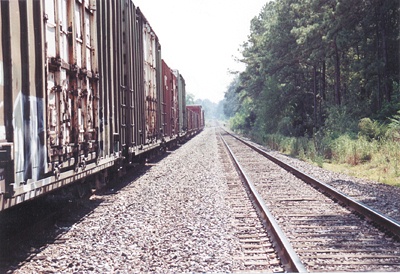 © Cassie C., Kirbyville, TX