All I Want For Christmas
February 9, 2015
Dear Santa,
It's me; I know its been a while since I've written to you. You probably started to think I didn't believe anymore – I won't lie, I didn't for a while, but I always hoped. So why did I write this year, and not years before? What changed my mind, you ask? I didn't know what to ask for before. I didn't know what I wanted to find the morning of the 25th, underneath the Christmas tree – but I think I've figured it out this year.
            Santa, all I want for Christmas is to feel something again; I'm tired of this numb state. I don't know what broke me, what shut my heart down, but this year for Christmas, I am asking you to send me mechanic, or a handyman, to fix the circuit. I'll make it simple for you: I don't have any preference on what he looks like, or where he's from. You might have heard rumors that I'm wishing for a tall figure of over six feet, blue eyes, and plump, pink lips, but that's all they are: rumors. Santa, I don't care if he's two inches or a foot taller than me – I don't care if his eyes are as blue as the sea, or chocolate-brown. He can be muscular and able to hold me, or soft and perfect to cuddle with, and I wouldn't care any less if he played professional or had a knack for slam poetry.
            Santa, all I want for Christmas is to wake up to the smell of my mother's gingerbread cookies and a cup of hot cocoa with a whole lot of whipped cream. When I drink the chocolate, I want to feel the warmth of the drink, and be reminded of the love that is waiting for me under the Christmas tree, wrapped in ribbons and colorful paper, vibrant hues that are new to my eyes. All I want is to be held as I sit on my chair by the window, staring out at the snow falling gently on the frozen grass. All I want is someone to warm my hands with his own after building a snowman, to have a snowball fight with me, then kiss me in the cold to make my blood pump faster, and the circuit start to flow again – it has been still for too long.
            Dear Santa, all I want for Christmas is for someone to make me feel something.
Have a Merry Christmas and a Happy New Year,

xo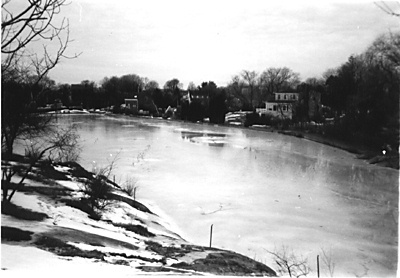 © Leni K., Marblehead, MA