It Started With a Like
October 23, 2015
"IT IS ALWAYS SAID THAT THERE IS NO CONDITION IN LOVE WHEN YOU ARE IN LOVE YOU DO NOT CARE ABOUT ANYTHING ELSE YOU JUST WORRY ABOUT YOUR LOVE AND YOU CAN DO ANYTHING FOR HIS/HER
HAPPINESS".
Sana andAyaan were both childhood friends.
They went to the same school and fortunately
They were now in same degree college as well.
Sana looked short beautiful, immaculate, pale
Whereas Ayaan looked tall, handsome and
dusky
Ayaan was very protective about Sana as she
was very reckless and bubbly girl .It was
their first day at college so both of them were
elated. Ayaan had a bike and Sana was crazy
for bikes.They went together to college on his
bike. As soon as they entered the gate both got very excited and full of blithe. Sana and Ayaan belong to same stream i.e. B.Sc. (CHEMISTRY)

Sana was a bright student and she liked learning new things but Ayaan was exactly opposite to her, reckless in studies. As they reached early both were observing their college, be it campus or cafeteria. Sana being a selfie freak she started clicking her selfies and Ayaan was only interested in watching out girls with short skinny skirts.
Ayaan was busy in making new
mates and Sana was sitting quiet as she was an introverted and reclusive girl. After few seconds Chemistry professor Mr. Ones came and started teaching a topic on halogens. Sana was very intrigued to learn about it but Ayaan was least interested, he was harassing Sana and she got furious on him but Ayaan didn't stop teasing her. After lecture got over she punched Ayaan and ran away. Ayaan ran behind her and caught her, hold her waist and for a moment they both lost into each other's eyes. Then they went for lunch break and Ayaan was continuously staring Sana. They both looked at each other, like something they wanted to say but still unaware of.

After lunch break they sat for few lectures and went home. Ayaan dropped Sana home.
That night Ayaan felt something strange, he couldn't sleep and missed Sana. That moment was enough for Ayaan to realize that he actually liked Sana more than a friend as well?

Next day, they both met in college and Ayaan looked very handsome and hot. He wore black T-shirt with a v-neck full sleeve, brown jeans and woodland shoes. Sana commented Ayaan on his clothes and he got happy as he was feeling something about Sana. That day Ayaan convinced Sana to bunk college and go with him but Sana being a nerd denied. He insisted her a lot and she finally agreed. He took her at some isolated place where there was no one else except the two of them. Sana being a shy and reserved girl didn't like that place much but for him she didn't tell anything to him. She asked Ayaan that why he brought her to such an isolated place?

Ayaan firstly started telling Sana about their friendship and Sana really got annoyed as she knew all about their friendship. Ayaan hold her waist and grabbed her tightly. Ayaan told Sana "I LIKE YOU VERY MUCH". Sana took a step back and she became numb for a moment. She told Ayaan that she doesn't feel about him more than a friend. She made him understand that being a best friend is the best thing anyone could achieve. She hugged him and told she'll be always there for him. Ayaan was really in agony and he couldn't understand what he should do. Sana had held his hand and told him that she also really liked him but only as a "FRIEND". She promised to stay with him forever and promised him to help him to come out of this situation. She told Ayaan to take a break and not to meet her for some days. Neither messages nor calls. To which Ayaan agreed.

They both left from there and Ayaan told Sana to sit behind his bike but Sana nodded her head saying no. She told Ayaan that she'll go home alone. Ayaan turned out into red and warned Sana that she can't go alone as this place was very isolated and not safe for her to travel alone. Sana being a docile girl had no other option but to sit on his bike and go home.

He dropped her home. Sana was almost in tears as the thought of living without him was worst than a nightmare for her as she really considered him the only true friend whom she can confront anything and Ayaan said nothing to her and left.

That night Ayaan couldn't resist himself of not talking to Sana. Ayaan called up Sana but she dint received his call as she really wanted Ayaan to stay away for a while for his betterment. Both before sleeping prayed to God for each others happiness and went to sleep.

Next day, they went to college but dint sat besides each other and dint talk either.Sana was feeling despondent. Ayaan visualised about it so he told one of his friend to go and give her a chochlate as Sana was fond of chochlates. Kriti was also Sana's friend and she gave her a chochlate and she got so happy and thanked her for showing a sweet gesture but she told Sana that chocolate was sent by Ayaan and not by her .She gazed up and her eyes started searching Ayaan and when she did he was already staring at her.

Likewise 10 days passed and still they both weren't talking to each other. Finally, on 11th day Ayaan reached early to college and was desperate to talk to Sana but unfortunately Sana didn't come that day to college. After college he went straight to her place and when he ringed her house bell, he realised the door was open by her maid and there was no one else. When he asked her maid where Sana was, within no time she started crying out and said shes been admitted in Fortis hospital and everyone has gone over there.

He immediately rushed to hospital; he neither followed any traffic rules nor bothered about his bike speed.
As soon as he reached hospital, he headed towards Sana's ward and he was still to see her lying on bed, needles injected inside her veins. He sat besides her and looked into her eyes. Sana told him that she was fine just minor issues but her parents told him the truth that she was been diagnosed with leukemia
It came as big shock to him. His eyes became wet and he looked into her eyes and held her hands and asked her out that why she didn't share anything about this to him. Sana's tears answered all his questions and he realised now why she dint confess him about her true feelings and why she told him to stay away.
Sana was getting unconcious and she was immediately taken to operation theatre. She went to an operation which took 1 hour and after operation doctor told her parents that she really has less time to survive. The cancer is getting severe and severe each day and so there are only a few months left for her to breath.
Sana's mom couldn't accept the truth and she just kept on sobbing. Her dad was a very strong man. He didn't let his tears out so easily but the fear of losing his daughter made way for his tears to come out of his eyes.
Ayaan was not crying at all. He was very stubborn and still. He promised Sana's parents that he won't let happen anything to Sana.

Sana was dicharged in a week but was advised on a complete bedrest.Ayaan was the guy who dint believe in God so much. He never used to go for religious occassoin also but to save her life he went to Church, Mosque, and Temple. He read holy Quran, Bible and Geeta as well.

Sana was supposed to go under a surgery in few days and Ayaan's birthday was about to come as well.Sana came to college after a long gap so her friends and teachers were happy to see her as they all knew about her illness.Ayaan was very caring and he was always around Sana. After college Ayaan as usual got his bike and asked Sana to sit on it but Sana told him no. Ayaan understood why she refused to sit. He stood from his seat and held Sana and helped her to seat as during her operation she got a severe back and leg pain. Ayaan dropped her to home and he osculated Sana's forehead and told her to take care. Deep inside her heart she also started liking Ayaan more than a friend but didn't confess because of her illness.

It was Ayaan's birthday next day and so she made a card all by herself. Along with a card she also wrote a small letter to him expressing about their friendship. Sana cried a lot while making card as she thought it was Ayaan's last birthday with her.

She didn't slept as she wanted to wish Ayaan sharp at 12a.m. so she was awake doing some work related to her assignments. At 11:45pm there was a knock on her room. When she opened the door she realized it was Ayaan. She embraced him tightly and started crying out. She got elated seeing him and sharp at 12am she wished him "Happy Birthday" and sang song too. She gave him a card along with that letter. Ayaan got despondent and tormentede when he read the letter.

THE LETTER WAS LIKE THIS:

Dear Ayaan,
I still remember the 1st time we met. I was too shy to say much at all and it is funny to think back to that time because now we're having a ball!

They say that true friendship is rare; an adage that I believe to be true, genuine friendship is something that I cherish, I am so lucky to have met you. Our bond is extremely special. It is unique in its own way we have something irreplaceable I love you more and more each day.
We've been through so much together. In so little time we've shared. I will never forget all that moments, that you've shown me how much you care.
You are everything to me and more. I could never express that enough, life is such a beautiful journey and without you it would have been even tougher.
Our story will continue to grow, with each passing day because I trust that with you by my side everything will always be okay!
You are so dear to me,
You know I wil love you until the end.
Wished I could say you that I will be always there for you. This could be your last birthday with me as I am counting on my last breath but I pray to God that you live a long healthy life and also pray that I live long too??
Ayaan and Sana both embraced each other and cried their heart out Ayaan told Sana that he won't let her happen anything. Ayaan looked into Sana's eye and gave a peck on her lips.They spent the entire night together.

Next day, Sana's health turn sour unexpectedly. She started bleeding internally and so she was taken immediately to hospital.By evening she was better. Her surgery was at 5p.m. Ayaan went to Temple, Mosque, and Church and prayed for his love to get well. He did all posible things to save her life. He met Sana before surgery. Sana told him to stay happy and find a nice girl for himself.

Ayaan got furious on her and told her she's not going to go anywhere. He told he'll wait for her over here. Tears roll down into her eyes and Ayaan wiped her tears and told her "I know baby you will come back".
The operation lasted for 3 long hours. Sana's parents, Ayaan's parents, all her friends were there praying for Sana.The operation theatre's bulb turned off. Doctor came out and told Sana's parents "It's a miracle; she is all safe from danger. Her cancer has been removed and shes totally fine now.Seems. someone's prayer's have been answered by Almighty"

That moment was so sumptuous. All were so elated. Ayaan got so emotional that he coudn't stop his tears falling down into his eyes. Seems Ayaan's prayers were answered by God. His faith and belief pulled out Sana from danger and this could be the best birthday gift for him ever.

Sana was bought back to her ward. She wasn't in all sense. She was unconcious for a while but some time later she opened her eyes and found herself alive!......

Sana told Ayaan that "Yes baby, you did it".
Ayaan replied saying "No baby, we did it".Ayaan bent down on his knees, took out a heart shaped platinum ring surrounded by diamonds and confessed Sana by saying
"I love you and want to spend my entire life with you"
Sana blushed, and replied "I love you till eternity"……..
They both kissed each other and embraced tightly.

And so it started WITH A LIKE AND TURNED OUT INTO TRUE LOVE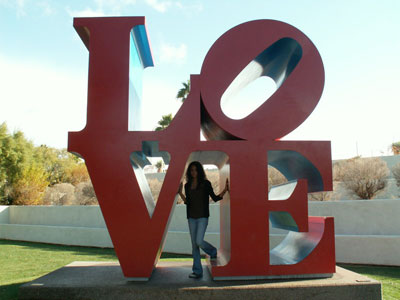 © Shannon E., Glendale, AZ