A Generation of Idiots
October 27, 2015
So there's this stupid thing called love.  And only people called idiots allow themselves to fall into this red void of feelings. 
Gosh, are they dumb.
This whole "love" thing is dangerous, you see.  It takes over your mind from the morning when you wake up to the evening when you shut your eyes.  Every single heart-stopping, stomach-churning, thought-provoking moment in the timeline of life is played on repeat in your head.  It's so dangerous.  Honestly.  It's polluted many people, but the wise have consciously avoided this whole "love" thing.  But the worst part?
When you meet an idiot.
This is when the red void completely consumes you and your entirety.  Control over your thoughts, actions, and feelings?  Ha!  Must be a joke.  That's why I'm warning you to never find an idiot.  Never engage.  Because once you do, that's when the "love" really begins.
Sorry if I scared you, but this stupid thing called love has destroyed many people.  Turned them from successful and driven into…
Happy and loving.
Ugh.
You simply had to be informed so you yourself do not turn out to be an idiot.  Because there are too many idiots in this world for anything to happen.  And that's why everything happens.  Everything happens out of this idea of "love" and "feelings".
So don't become an idiot like me, them, and everyone else.  We are a generation of idiots consumed by the red void.  Feelings have the power over us, and that is our generation's definition.  So don't become an idiot.  Of course, unless you want to truly live.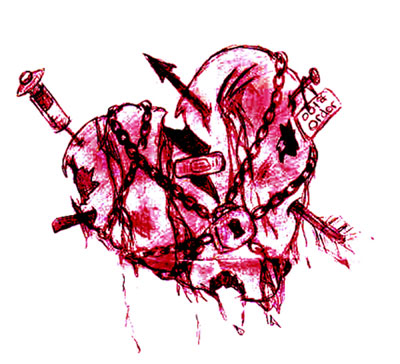 © Asia B., Hudson, MA