Dead At Midnight Part 2
April 27, 2009
Asha jumped and dropped the boy she was hoding. The huge clock tower chimmed. Asha lifted the body and threw it in the icy water below....She cleaned her face and gracefully made her way into town. She watched as others of her kind pasted by her and lowered their head as they passed as if she was some kind of Royal.
Nikolas O'Grandy was stunned he stopped right infront of Asha. She gasped as she met his eyes. The two stood there...Then, Nikolas smiled as he found his self in awe. She was even more stunning than before now that she was a vampire. Asha didn't know if she should kill him where he stood or to cry.


"Hello,Asha."



"You...Did this to me..You made me kill my brother!! You turned me into a Monster!!!!" Nikolas was hurt. But he could see the sadness that he had caused but instead of stricking him and Asha flung herself at him and cried. Nikolas gently stroked her hair as other vampires passed by they seemed to be in shock. He couldn't help but feel smug about getting to hold her and none of them would get to feel what it was like and he knew that he would die if it was her will and he wouldn't stop her.

"Kill me if you wish...But, I think i can help you control your hunger." He stated camly. Asha pulled away and her tears were blood tears. That's what happens to vampires. They cry blood instead of salt water like humans do. Nikolas lead Asha to a safe house and began to teach her.....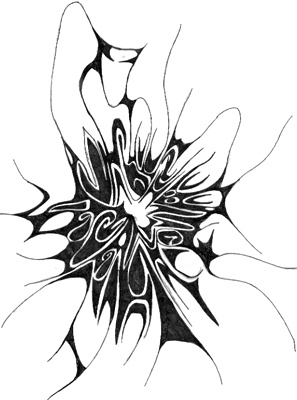 © Ansley F., Tifton, GA