Grandpa Jay's Basement; Chapter 2
August 1, 2019
Chapter 2
This explained everything. All of my thoughts about Grandpa Jay clicked. The hourglasses symbolized every person's life. I found my name near my parents; my hourglass was very full. My parents hourglasses, however, were dangerously low. If I didn't step in, something was going to happen. I ran back upstairs to my cellphone. I dialed my mom's number. It was difficult because my hands were shaking.
"Hi, Aurelia. Are you at Grandpa Jay's?" Mom's voice said.
I took a deep breath and a sigh of relief and said, "um, yeah. Just looking through the stuff that he left me. What are you up to?"
"I don't think I told you, but my friend Terri died last week. We're flying to Seattle for the service in a couple of hours," Mom said.
"Don't get on the plane!" I exclaimed.
"Aurelia, I have to go," Mom said, sounding offended, "why wouldn't I?"
"It's hard to explain right now. I'm like the new grandpa, I have the aura. But I can't show you. I just know that you can't board that plane today," I said.
"Is this important to you?"
"Yes, very. You have to trust me, Mom."
"Okay," she said, sounding defeated through the phone, "I won't go to the funeral. I'm trusting you, Aurelia."
"Thank you. I'll talk to you later."
I sat in the basement for a couple of hours, looking at all of the hourglasses and the name plaques. The time of my parents' flight was 3 pm, and when the plane left, my parents' hourglasses filled up with a significant amount of sand. I sighed with relief.
I looked at the news. The flight to Seattle was hit by a flock of birds and crashed into Lake Michigan. The destruction also destroyed some of the city around it on impact. Every single person in the plane had died. These hourglasses showed the amount of time that they had left.

I went back to my apartment that night and made a pro/con list about the hourglasses. I'd definitely do what my grandfather did: help people live their longest life. But could I dedicate my whole life to it as he did? I needed a source of income, and I was starting college soon. Should I move into Grandpa's house to be near the hourglasses all the time? Or would that be a bad idea?
It took me a long time to fall asleep that night. My mind was spinning. There were so many thoughts and decisions to make. I couldn't calm my mind enough to make make it easier to fall asleep. I woke up early at 5:30 am. I'm pretty sure I didn't fall asleep until 3, so I'd have to function on 2 ½ hours of sleep today. I was queasy, so I didn't eat and drove over to Grandpa's house at 6 am.
The hourglasses appeared to be fine. Nobody had broken into the house and smashed them all. I took a deep breath and walked in and out of the aisles. There must be thousands of hourglasses in this basement. The basement was huge and underground, so it could be built miles in every direction. No wonder he wanted to live in the country. I couldn't help but wonder who all these people were, and how Grandpa got all the hourglasses. How had he made them all? What was the secret?
The lowest hourglass belonged to Nevaeh Smith. I didn't know who this was; probably a friend of Grandpa's that I'd never met in his lifetime. Her hourglass wasn't dangerously low, but it was the lowest in the entire room, and now it was my job to replenish the hourglasses for as long as possible. I went into the living room and looked at the bookshelf. The phonebook was the largest one, so it was easiest to find. If Nevaeh Smith lived in the state of New Hampshire, she would be easy to find. If she didn't, I'd have a hard time tracking her down.
As I flipped through the pages to the S section, I noticed that my watch read nearly 7 am. If Nevaeh was a normal person, she could be up and going anything by now; something that could make her death come even sooner. I ran my finger down the names with last names that started with S. To my horror, there were eight Nevaeh Smiths in New Hampshire with their phone numbers underneath. The only thing I could do as call them and find out if they knew my grandpa, Jay Theodore Tucker.
The first phone number was one with a lot of 2's. They picked up and I asked if they knew a Jay Theodore Tucker. They swore at me and then hung up. The second number did the same thing. The third, fourth, fifth and sixth number didn't answer at all. It still was early. The seventh number must've been woken by the call because they groggily said they didn't know anyone named Jay Theodore Tucker. I held my breath as I dialed the eighth number and waited for an answer.
"Hello?" the voice was chipper and high pitched.
"Um, hi, my name is Aurelia Tucker. My grandfather, Jay Theodore Tucker has passed away and requested that-"
"Jay died!" the girl exclaimed.
"Um, yeah," I said.
On the inside, I was jumping for joy. This must be the Naveah that Grandpa had an hourglass for in his basement. But my heart broke at the same time. I heard Naveah start to cry. She was gasping and could barely breathe.
"How do you know my grandpa?"
"He saved my life," Naveah said through sobs.
"Do you know where his house is?" I asked, "because I'm here right now, and I'd really like to meet and talk to you."
"Well-"
"It would mean a lot to him."
"I'd love to come, I really would," Naveah said, "but I don't have a car. Uber won't come to my house because-"
"How about I come and get you? I have a car," I offered.
I didn't know why I felt the urge to meet Nevaeh. Really I was just talking to her because she was significant to my grandfather. She had an hourglass in his basement after all. I felt a connection.
"How do I know I can trust you?"
"I'm begging you. Jay Theodore Tucker."
"Here's my address…"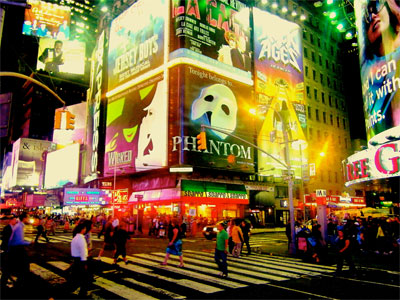 © Jacqueline T. Cambridge