My Dream Land
August 8, 2009
"Take my hand." He said to me softly. "I'll take you to a wonderful place where all your problems are no more."

"But, I can't. I…..have to be home by 10 and it's already….7. Well, still, I don't have time for magic and lands and Bippity Boppity Boo." I said while losing a battle I knew I wouldn't win.

He smiled his adorable and familiar grin. "Come on now. We don't have a lot of time." He said as he reached his hand out towards me.
I contemplated how much trouble I would get in for going to a magical problem-free land in which I knew nothing about while accompanied by a strange boy that I also knew nothing about. "Okay, but if I can't come out of this "wonderful place", then you are in so much trouble."
He chuckled lightly and we were off. I didn't know how we got there or what it was, but it seemed like I was gonna love it.
"We are definitely not in Kansas anymore Toto." I said as I stared around this new and extravagant land. "What is this place? Please tell me you didn't put something in my drink. Oh my God, I'll kill you." I said furious and confused.
"Calm down my love. No need to ramble. You're in a new and safe place now." He said as if he were floating on air.
"You suck at explaining things. Where am I? I am not getting grounded for this. You can explain to my dad how the hell I got in some magical fairyla..."
He put his big hand over my mouth gently and waited for me to calm down.
"Breath my love. There is no need to worry. You are fine. Why don't you take a look around?"
He looked at me gently and waved me on to the supernatural land before me. The bright colors took me by surprise; splashes of yellow and neon green busted around like water balloons smacking the ground on a hot summer day. The flowing water rushed around me; the water as if it were a mirror. The animals pranced around tenderly, taking each step slowly like they're walking on clouds. The birds chirping happily as they sit at the tops of the enormous green trees seem as if they would listen to anything you said and be your best friends.
"This is amazing. How did you find it?" I said astonished.
"Just a place that popped up one day." He said while playing with fuzzy bunny.
"This place isn't a plant or a teenage kid with a growth spurt. It didn't just pop up." I said with my hands on my hips.
"Peace my love. Just let this be our secret place." He said standing up and walking towards me. He grabbed my elbows and pulled me close to him. "Are you enjoying yourself?"
"Yes, of course. I'm with you" I said as I smiled for the first time in a long time. He looked at me with his loving eyes and lifted my face to his. I closed my eyes and he leaned in close to my face. I could feel the warmth radiate from his skin as it hovered over my trembling face. He positioned his face to where he was able to kiss my cheek. He leaned in slowly and touched his nose to my cheek.
……………
"HEY!!! It's time to get up. Hurry up, you're gonna be late." I shook my head and stared at my mom who was sitting at the end of my bed. "What?" She said staring back at me. "Nothing. Go." I said pointing to the door. She rolled her eyes and left the room. "You can't be serious. A dream, it was all a dream." I said as confused as humanly possible. I sighed and reached over to my dresser. I picked up my phone to check my messages that I had missed while sleeping. "1 New Text Message" my phone read. I clicked view and there stood my evidence; a picture of the fantastic world I had visited. Below the colorful and unbelievable picture was a message; "A wonderful place where your problems are no more." I smiled slightly and flopped my head back onto my pillow. I couldn't wait to go back.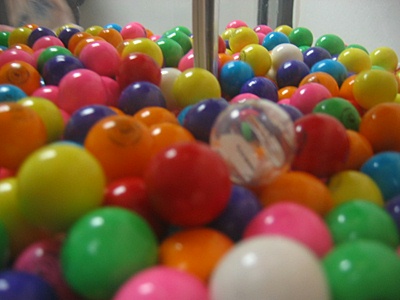 © Michelle N., Tuba City, AZ