A cliche seen another way...
November 17, 2009
A prince and a princess, happily in love are about to marry, when a beast attacks the kingdom. The kingdom is destroyed covered with cold, evil blood. The prince and the princess lie in the ruins and the prince tells her,
"I will protect and sacrifice myself for you!"
The prince runs off fueled with blind anger. The princess watches as the prince is killed by the beast. The beast however does not stop until they are all dead. The princess who escapes falls into a tragic depression while the prince's words run through her head. But, he did not protect her. She was left with a burden to live with forever. She was the blame for the prince's death. He did not die for her. He died because of her existence. He felt the need to sacrifice himself because of her. These thoughts ran through her head. The princess cried and cried till her eyes ran dry. She was left alone with no protection or love.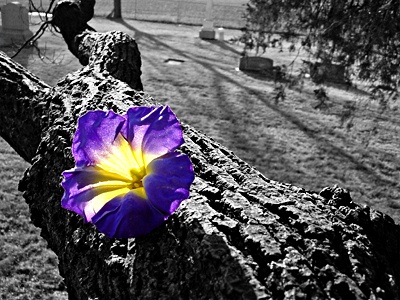 © Greg K., New Lenox, IL