Secrets of the Night
July 4, 2010
Have you ever wondered what happens after you fall asleep? When the darkness enfolds your limp body, and the shadows swallow all sources of light? Some children fantasize about big purple monsters in closets. Others imagine a killer in a corner of their bedroom, waiting to end their life. Why do you awake from nightmares? Why aren't you cursed to forever wander through the dream world, bonded to your fears for enternity? Who brings you out?

I do. I inhabit the corners of your room when you turn off the lights, watching over you as you sleep. But only the strong of mind do I watch--the Mindhunters love a challenge, so they prey on vivid Dreamers.

Of course, I do not work alone. There are many of us that watch over the sleeping. We like to call ourselves Guardians. You may ask how we came to be, and I must warn you, reader, that the transition from normal human Dreamer to Guardian is not one of peace, yet it has to be one of free will. Otherwise it will not work. But I must tell you, you will be safer--much, much safer--as a Guardian.

My personal story is all happenstance: accidents that should never have been committed. My life is forever changed. . .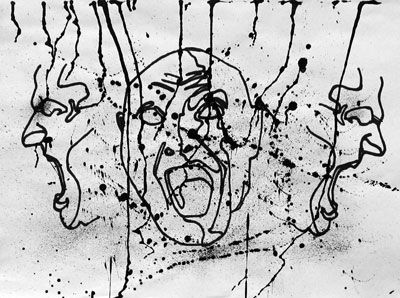 © Luke S., Montclair, NJ