Flowers
December 11, 2010
When we woke, the wind was blowing. That wasn't unusual.

Ash swirled around the two of us, blackening our clothes. It made me wonder if anyone would be able to see us – dark as we were. I wouldn't be surprised if we were nearly invisible. Black against black, ash against ash. We blended right in.

"Can you teach me today?"


I looked at the dirty little boy who lay beside me. He rubbed his eyes, tired after a restless night. "What do you have to read?" I asked.


Slowly, as if in pain, he crouched and then pushed himself up from the dead earth. He reached into his pocket and pulled out an old scrap of paper, handing it to me. I gingerly brushed the soot from the creases and stared at the envelope. Miss Caroline Griffith.


"See here?" I asked, pointing at the inked letters in the center. "That's cursive."


His face twisted and he crinkled his nose. "It looks funny."


"It's supposed to be fancy."


"I don't like it."


I shrugged. "That's okay."


"What about this?" he asked, pointing to the top left corner of the envelope. "F…flow…flowr—"


"It's pronounced like floor, the beginning."


"Floor-iss-t. Florist?" He turned his bright blue eyes to me.


I smiled. "You're getting better."


For a few seconds, we just sat there together, hunching our backs against the cold. I tried to breathe warmth into my hands, but it was useless.


The boy spoke again, breaking the silence and I was grateful. It was always too quiet. "What is a florist?"


It took many minutes for me to realize that I didn't know how to explain what a florist was. He'd been born...after. When there weren't flowers anymore. It was like explaining green to a blind man. He would never understand.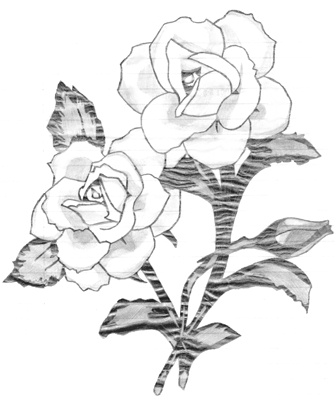 © Christy P., Providence, RI