Prey (Part Three)
May 14, 2013
Now it is night, deep night. I lie atop a building. Forbes knows about the building, I don't. He gave me instructions about not being seen. Soon I won't need those instructions.

I peer down at the ground below, at the people below. There are many of them. They are walking, talking, shopping, sitting. One of them not knowing their inevitable fate, not knowing my presence.

There he stood, one person. I didn't know of him, he didn't know of me. He only knew of his own self, his own life, his own goal, not mine, not yet.

As I descended down the building, no one saw me. It was a fall that would have killed an unmodified, normal human, but I was not unmodified, I was not normal, and I was not human. He cushioned my fall, and in one simple swipe after that he was dead. I dragged him back to the apartment. He would be the first of many.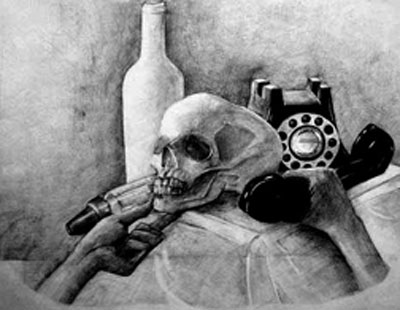 © Xiao H., Naperville, IL