A Piece to Our Puzzle
October 20, 2013
I have to complete this puzzle.

It's not a matter of adding physical attraction to my mostly barren room, no; this is a necessity. A turning point. Life and death.

The outer edges pieces are all connected and complete. The middle is all that remains. Pieces lie haphazardly scattered across the desk, the floor (which happens to be the same ugly brown as the back of the pieces; a treasure hunt, really), and some stuck to my sweater, caught in the loose threads of wool. They are everywhere, with no sense of organization or system whatsoever.

It was like an explosion. I had grabbed the box and, fingers shaking, dumped the contents on the desk and started moving, my hands trembling with excitement and fear.

See, there's a contest. Everybody buys a puzzle for ten dollars, and the first one to complete it receives whatever the puzzle portrays. Cities, states, and countries everywhere were flooded with hopeful participants shoving their two five-dollar bills at employees of Puzzling Times, grabbing whatever mysterious 1000-piece puzzle lay on row upon row upon row. I was one of those hopefuls, and here I am, two minutes into the contest that began at midnight.

I need to get organized. As much as I just want to crush into this picture that says a thousand words, I'll be getting nowhere with this system.

As quickly as possible, I place all the pieces on the desk and flip them the same way, so that the color is facing up. Then, I begin organizing into similar colors and textures that will most likely fit together; the blues here, the reds there, the wood-like texture up there. It's slow going even as my nimble fingers are bursting with speed; but my heart is pounding in that this-may-be-it way.



They're organized. I get to work.

Some fit together. Some do not.

But this story is coming together. Or is it?



It's three hours in now. No winners have been announced, which means only one thing - they're all struggling as much as I am.

It's starting to make absolutely no sense. I can't tell which pieces go with which to save my life; they're all different colored, all different textured. Each puzzle piece seems to hold a different picture than the last; one has a seagull plastered on the surface, another, a pencil. What's the relationship between them? How am I supposed to fit them together in this mess of a work of art?

Then, it dawns on me:

Each piece has a different image.

There are one thousand pieces.

"A picture says a thousand words," I murmur to myself, staring at the puzzle but not looking at it.

That's it.

It's a story.

We get to create it.

It only takes a minute for me to realize that, after some playing around, each puzzle piece fits with any other; they're all completely identical.

And suddenly, it doesn't even matter to me if I win or not.

Just as long as the story is mine.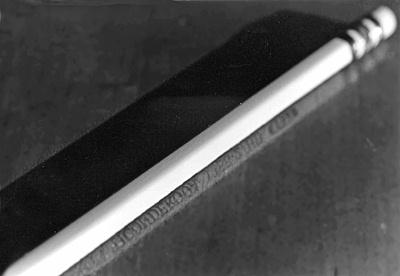 © Katherine M., McLean, VA