The Awakeining (Prologue)
November 26, 2013
Taylor donned her usual hooded sweatshirt and walked out the door to her school bus stop. A few steps afterwards she stopped at a remarkable sight. On this morning, with air temperatures near freezing, crows were perched on a bare tree. They were so abundant that it seemed as though the tree itself was covered with black leaves, on every branch, from the crown to the root. After a brief pause, Taylor started walking again.

Once she got to the street corner, the school bus stop, she again looked up. The same gathering, of hundreds upon hundreds of crows, was now flocking to a tree nearer to Taylor. They looked like large, black leaves, as they were before. She boarded the bus, and once it stopped, the crows flew to another nearby tree. They followed Taylor wherever she went!

Now she was aware of this, but she didn't know what it meant. She would learn soon enough. Taylor looked down at the sweatshirt, and saw the demons that she was wearing.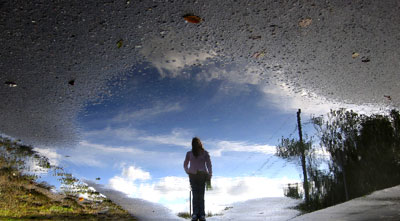 © Daniel H., Oak Bluffs, MA