The keeper
July 31, 2014
Green everywhere. I woke up and blinked my eyes and looked up through my long lashes. The light that was filtered through the thick foliage above me was green as if it shone through a colour filter. I looked down. My dress was also a very light green with dark green grass stains on my knees. I frowned and sat up. The moss I had laid my head on was damp and so half of my head was wet. I shivered and rubbed my arms, where am i?
I felt a pang of what I only later on identified as homesickness. I didn't come from a world with only one colour. As I turned around I stepped on something. Peach. The colour came like a breath of fresh air, a break from so much of the same. I picked it up. My book.
Memories started flooding into my mind, going so fast that I fell over and cradled my head with my hands. The pictures kept picking up speed as they flipped through my mind that they just became a blur of white flashing by with the pain building up with the speed. The pain seared so much that I let out a loud, guttural scream.
Nothing. The memories stopped and the pain had completely ebbed away sometime during the scream, at what point, I had no idea. There was also no sound. I couldn't hear the birds and the rest of the wildlife anymore. After a moment the wildlife resumed with its noise making me freeze and crouch with the book clutched against my chest. Instinct spoke better than memories, they couldn't have the book.
The book held all information of my people, of my world. Maps, pictures and music were also included in the data. They especially couldn't see those. Our colours went way beyond their spectrum that they would not be able to understand it. Colours that they could never imagine on their own. The music would have the effect on them as the music of the Sirens in their tales. It would either kill them or drive them mad like a rabid dog.
These people were selfish, they were self-absorbed. They would use the book to bring ruin to my world, like they have done to theirs, Earth. A millennium ago Earth was a jewel, but now it's almost a complete ruin. I would not let them have the book. They need to stay in the darkness. They have a saying here, "Ignorance is bliss." Their ignorance would be my bliss, our bliss. I will let them believe that they are alone in the universe.
Of one thing I was sure as I chose a direction to walk, a direction that would soon be on the map in the book because of its connection to my mind, I was not home. I was not home.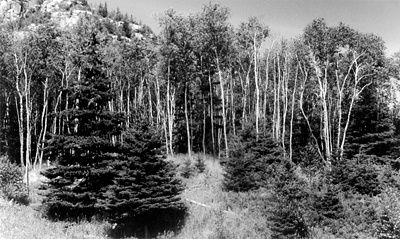 © Steve S., Marblehead, MA