Big Apple Contest
December 16, 2008
There once was a big apple contest. Of course it was to see who could grow the biggest apple. Most people thought it was an amateur's contest, so they entered it because they all thought they would win by a landslide. But there was one person who took the contest very seriously.

Harold Johnson was a poor farmer. The weather was always so bad that none of his crops ever grew. He had a cornfield and an oat field and an apple orchard. The corn and oats never got enough rain, so they died off rather quickly.
The apple trees were beautiful, but none of the apples held on long enough for Harold to pick them. And when he got there, they had bruises because they had fallen on the ground. One tree grew the biggest apples you would ever see. So he got up extra early to get the delicious apples before they fell. Then he heard of the contest.

"By golly, I'm gonna win that contest and get that prize money. Then we won't have problems financially!" said Harold.

"But Harold," said his wife Hildi. "How do you know those trees will grow anything?"
"Hildi, it's not those trees, it's one tree. It's the tree that gives you the apples to make apple pie," Harold answered.
So he got started right after that. He went to the tree and took the sprinkler and hose with him so he could make sure that it was getting plenty of water. Then he picked out a young apple that looked healthy. He turned on the sprinkler and admired the tree and the apple that he had found. It was in the middle of the tree and to the left. He had no doubt in his mind that it would be perfect. So feeling very good, he headed back to the house.

When he got home, Hildi asked how it went. "It went as best as it could have gone, since it's only in the beginning stages," replied Harold.

After one month with lots of care and nurturing, it grew rapidly. The contest was the upcoming week. Harold was very happy and Hildi was excited.

So as the next three days went by, Harold measured the apple. It was three feet wide and four feet tall. He was very happy. When he told Hildi, she was even more excited. She told him that she would make him his favorite kind of pie. Strawberry pie.

The day of the contest, Harold went out and plucked the apple and wrapped it in a towel. He put it in a crate filled with a blanket and feathers.


"I want to make sure that it will be safe for the drive," Harold remarked.
"It will be safe between us," Hildi said

So they put on their fancy clothes and went to town. When they got to the Big Apple contest, Harold unloaded the apple. He signed in and went to the table. Then he unwrapped the apple and sat down.

After five minutes the judges came around to all the apples. They went back to the table and put a divider up.

"How's it going?" Hildi asked.
"I think it's going very well," Harold answered.

When the judges came back out, Harold felt like he was going to explode with anticipation! The judges talked to the host and returned to the table.
"Howdy people! I just want to say thanks for waiting. And the winner is Harold Johnson! Congratulations!"
The crowd went wild. Hildi jumped up and down. After that their crops started growing very well. Harold and Hildi's luck turned around completely. And for the rest of their lives, they lived high on the hog!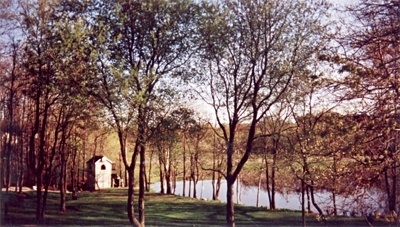 © Elizabeth M., Highland Village, TX