A Heavenly Dilemma
November 5, 2017
Most people are pretty sure about what they'll get in the afterlife: 72 virgins, a place in heaven singing with the angels, et cetera, et cetera. But me, I thrive on uncertainty. I wanted to find out if I could really cause a conundrum for God. So, I got tattoos of upside-down crosses and started praying to Satan instead of God. But I was the perfect saint in every other respect.

Finally, I died. I found myself in a dark, misty little area. The dark mist stretched out in all directions, as if I were in a cave. Abruptly, the darkness was broken by two lights. One was bright and white and just looked so pure. The other was red, and I thought I smelled sulfur coming from it. The lights got right down to it and started to argue.

"She prayed to me, not to you!" Red Light boasted.

"And yet she did not do as you would have," White Light replied.
And so on and so forth. I'll be honest here, I was really entertained by the argument. God and the Devil, arguing about me! This was better than my wildest expectations.

But eventually the arguing got old. Dead or no, I'm still human and I got bored just standing there.

"Oy! Can't you just share like nice little children?" I burst out in exasperation.

"Nice little children, she says," the Devil remarked. "I like this girl, she has sass."

"Of course you would," God (or was it Jesus?) replied. I didn't think God would take it upon Himself to argue with a being of lesser power. Or be sarcastic.

In the end, a deal was worked out. I would be like Persephone: six months in Heaven and six in Hell. Wonder how long it would last?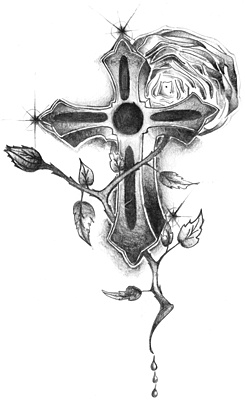 © Ricky P., Natchitoches, LA