In The Shadow's
October 13, 2009
Running as fast as a jaguar, her step increased as the terror replays in her mind. She could hardly take another breath, but she couldn't stop yet. She was only on level one and she could not stop now or she'll be called out of Shape Twig. Her heart thumped as she as she worked harder and harder, and her steps began to feel like there were giant rocks tied around her ankles, and she was being forced to drag them around.
"What a piece of trash you're carrying there!" Dustin laughed. The laughs that rang in her ear reminded her of the bells she heard every morning before class.
Sometimes she wished she had parents like everyone else, not ones that sign papers to bring her into slummed down garbage of a home. She sat every night pushing her fingers deep into her dimples, recalling the fact that she wished she was being put into the ocean and sunk to the bottom in a crate, instead of other innocent people that died everyday by the creeps that lived in her strange world. It was the fear of unknown that kept her worrying. I run after behind her but she's too fast, faster than lighting you see faster than the sea rising ashore.

She Diggs threw her pockets but she cant find it ,She needs it so bad I know she does but I

don't want to give it to her I don't want her on the corner at night .She's too young . She sits behind the alley with the two trees the two trees that are just like her left to be , no one to help her, You see she is nothing more than you in me she not superior in anyway .She's trailer park trash , ,Insecure ,Negative ,Ignorance's bliss ,Nothing more than the person I follow because I am her I am her shadow you see, I'm the one dragging behind her those nights kneeling down with her .I'm her shadow I should help her reach out but I don't know how too. Tears running down her face like a stream, and behind her two bold trees. That is just like her. See no one loves her more than THEM .she climbs but she cant sing nor sway .She hangs upside down flashbacks replaying laughing men .She lets the fear back in all the time with no explanation …just left to die.ont let me fool you in her society beyond worlds she –I am someone .
Terri 'Zion says running in form of a dog he flips in front of me his heals thumps against the golden dirt .His Dreads with gold tips sparkled from the reflecting of the moon .Aurora say's meet her back at the headquarters in exactly 7 minutes we had a new comer step into our shadows' ."Said Zion"
Better like an empty room she sits –streams of tears she crumbles too with the fear of unknowing....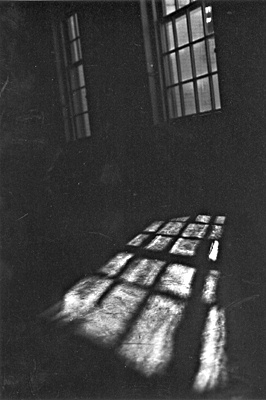 © Mary A., Fullerton, CA