The Third Floor Bedroom
March 11, 2010
The Third Floor Bedroom

One dim, gusty night, a tiny baby with dark black hair and pasty, white skin was dropped off in an orphanage in the streets of Chicago. The year was 1911 during a time when immigrants were pouring into the country and people were fighting for equal rights for all citizens. No one, until the boy had grown older, knew where the peculiar child had come from for the baby was just placed outside doors without a note. Karen Scott, the keeper of the orphanage, had supposed the young boy had come from a very poor immigrant family that couldn't support the child. But as the boy had grown older and soon reached his teen years it became very clear who the boy's father and mother was. And the truth of the situation saddened Karen for she knew the story behind this boy whom she loved so dearly and the poignant, dark story of his parent's past.

Sor, a Danish name meaning thunder given to the young boy by Karen because of the stormy weather of the boy's arrival, was a lanky boy. He was very thin with cheek bones that stuck out wide and he was rather tall reaching 5'6" while in his ordinary, slightly slouched position. Sor had long dark hair that reached the bottom of his ear lobe and was as black as the blackest ebony. Sor had the palest of skin with freckles that lightly spotted the rim of his nose and spread out the borders of his skeleton like cheeks. He had a short, pointy nose and a long horse like neck and ears that stuck out through his paper thin hair. But the thing that stuck out most on Sor's pallid face was his bright, blue eyes that were filled with expression and thought.

There was one man that once lived twelve years back that looked exactly like Sor. This man was Charles Madison. Charles Madison had dark black hair and pale skin just like Sor and his lanky body structure was the same. The only thing that was different was Sor's brilliant blue eyes. His eyes were identical to those of Kathryn Rasher. Sor was indeed Kathryn and Charles' son and the story of Charles Madison and Kathryn was a depressing story. And it was this story that has troubled Karen Scott every night as she slept.

Charles Madison was a brilliant young man that had high hopes for his life. His mother and father were very wealthy and after their early deaths, Charles, being an only child, inherited his parent's wealth and the large estate they had owned. On the land a large manor stood. It was a total of five stories with a total of twelve bedrooms, a large kitchen with hired chefs, a large living room for relaxation, a powder room, five bathrooms, and a few other rooms. Charles Madison lived in luxury.

Kathryn Rasher was a charming girl with dark brown hair the color of the creamiest milk chocolate that shimmered and shined. She had beautiful skin that was as soft as a baby's bottom and rosy cheeks that would blush often. Kathryn's mother was a single mother of nine, four of which were old and grown. Kathryn was the oldest of the remaining five children and her mother was searching for a good man for Kathryn to marry. Kathryn didn't want to marry any of the men her mom had paired her up with. She wanted to fall in love and get married to a man she enjoyed the company of, so she reclined each person.

The moment Charles saw Kathryn his heart at once became a slave to love. It all started when someone left the window open. Kathryn lived very close to the Madison manor and she would often take strolls to view the beautiful house and the luscious garden in the back. Charles was at his desk focused on his work when a wind blew though the open window causing his work to flutter. Annoyed he stood up and stormed to the window. He saw a woman outside his window and was frustrated to see the trespasser. He quickly walked out his house and scurried to the woman he saw gazing at his flowers. As soon as approached the woman he was taken aback by her beauty. At once he forgot about his anger and was soon arm in arm with Kathryn as they walked along.

Many years of years of young romance passed. The two were very in love and soon decided to get married. Kathryn's mother was extremely joyful as she saw Charles wealth and Kathryn's joy. The two were happily married for two years when Kathryn soon became pregnant. The couple was delighted to know they would soon be parents, but the joy withered away when Kathryn became sick. Kathryn started gaining a lot of weight, swelling rapidly, getting painful, long headaches, and was vomiting very often. When the doctor observed her he was very saddened for he knew the news was very troubling. He believed Kathryn had a pregnancy condition called eclampsia. Eclampsia is a pregnancy condition that has no cure and the only way to be relieved of the condition is having the baby, but many complications can occur.

The only advice the doctor could give Kathryn was a lot of rest. Kathryn's condition worsened and soon she was in labor. A healthy baby boy was born, but minutes later Kathryn passed away. Charles immediately was carried into the depths of depression. He had loved Kathryn with all of his heart and losing her was unbearable. His family and friends tried to help him, but Charles wasn't there anymore. He had become cold and harsh and was filled with apathy. The changes that went through him were drastic. He soon had become so filled with despair he committed suicide. Everyone who had known the couple was filled with so much sorrow. Charles and Kathryn were two wonderful people that were very much loved and their drastic deaths were heart breaking. The little baby boy that was born to the Madison's was soon forgotten and no one had known what had come of him. It could only be supposed Sor was that little boy.

Charles large house and great sum of money was rightfully Sor's for Sor was Charles' only child. Karen Scott never summed up the courage to tell Sor the story of his sad past and soon Sor was grown and had a family of his own. He had one daughter named Abbie who also got married and had children. Sor lived his life like every average, poor American and never realized the wealth he had always dreamed of had been there along. And the house along with the fortune was never touched.

To be continued....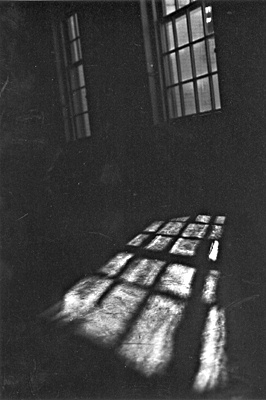 © Mary A., Fullerton, CA