Max- The Boy In the Closet 2
August 31, 2010
If you are just joining the excitement of Audrey Collinson, here is a recap. Audrey is filling out some type of paper work for someone to see if she is crazy or not. She is telling her story and a boy named Max joins the story. He is in her closet and talks to her and scares her, but she still calls him her friend. She is scared of him and everywhere she moves Max moves with her, into another closet of a completely different house and talks to her and asks her to come closer to the closet. You Got all that…Good, let's continue.
o
I met Max when I was at Mrs. Joann's house. See, she was my foster mother and she was very cruel, very impatient, which is exactly what you need to be a foster parent. I was sent to my room for the umpteenth time, and I heard knocking on my closet, I thought it was Isabella – she's my biological sister, I think she was 2-so I opened it and a cold rush blew and practically knocked me over. Being a four year-old when a rush of air blows through a closet, you get curious. So I started to walk closer, until I heard Isabella crying from her medication that to her tasted like crap in a liquid form. Then I met him. He started with a whispered hello, then went into introducing himself and asking me for the mirror information.
"How old are you?"
"Five… almost five. I'm Audrey, why are you in the closet?"
"I don't know, mommy told me I couldn't leave until I behaved, and when I woke up, you were here. I'm seven now, but I was only a toddler when I was put in here for punishment."
Now don't get me wrong, I was on my bed about 30 feet from the closet, he said that he lived here when he was a toddler, but it didn't make sense…Mrs. Joann had lived here since she was born, or at least that's what she claimed. Was it possible, could Max be Joann's son? I hadn't seen him before; then again, I didn't know that many people in the house and we all lived there for at least a year. I couldn't keep that possibility out of the question, until Max said something interesting.
"When were your born?"
"I don't know, I'm four, whatever four years ago is."
"So about 1933?" I knew for a fact that four years ago was not 1933, I couldn't even count or read yet and I knew that. But that was only the beginning of my new found relationship with Max, the boy in the closet.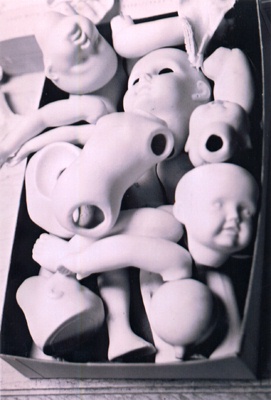 © Malorie M., Walkersville, MD