Why Not to Walk in Dark Alleys
October 19, 2010
Emily an her boyfriend Christian left a friend's party late at night. They were not far from home, so they decided to walk back. The brisk wind chilled their skin on this October night, as if threatening to rip their jackets away from their skin.
"Let's cut down the alley," Christian suggested. "The wind won't be as strong there."
Emily agreed, and down the alley they walked. Suddenly the streetlights flickered out, making Emily jump. she reached out for Christian's hand. However, he was not there.
"Christian?" Emily called, starting to shiver. "Christian? Where are you?"
Emily shoved her hands deep in to her pockets. As little as she would like to admit is, she was beginning to get frightened. She heard footsteps behind her and whirled around. Christian walked toward her. Following him was a group of people whose flesh seemed to be rotting and melting right off their bodies like heated plastic and who groaned softly as if in pain.
"You scared me," Emily said.
"Sorry," Christian said. "I just saw a few friends and wanted to say hi."
"Can we go now?" Emily asked. "I'm freezing."
"Sure," Christian said. "I'll take you back to my home."
Emily screamed as a hand as cold as death himself grabbed her from behind....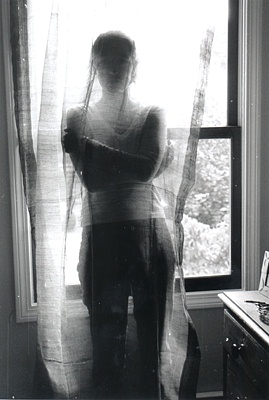 © Cerys W., Marblehead, MA