The Darkest hour
January 22, 2011
"Are you sure you want to do this?" Dean asked lighting the last candle in the grave yard. I looked around. No one said anything and i didn't want to be the buzz kill. Not this time. I was new and i was going along with everything.
"Lets get started then, Imma you wanna start?"
All eyes looked at her. She swished the bottle of gray goose in her hands and gave a small half smile. She took a swig before getting to her feet and sitting on a tombstone. Her smile became wicked as took another swig.
"It was in a dark room with where little molly hart was lock up by her own mother." was how she started. Taking a candle in her hands , i watched her stand on top of the grave and walk on it. Her words got darker as she continued. "It was her last night in the room so she thought. She was finally gonna get food and water that was clean. The air was getting murkier by the second. There was a bad leek in the back that might be fatal to her life. I didn't think her mother cared, she was most likely lade out down stairs. she was a heavy drinker." another taste of the liquor got Imma aroused. she dropped the candle on the grave and kicked the stone. I was starting to get scared as our own air was getting murky and it was hard to breath. I looked around for anyone else who seamed to be feeling something, but everyone was watching Imma.
"So what happened next? She banged on the door screaming to get out! No one could here her , she was waisting the last breaths of fresh air she had!" Imma laughed jumping up and down and slamming her bare hands on cold, rotten, dirt. She was crazy! What was she getting in to!
"Imma are you alright?" Joyce's scared voice asked.
"Alright? I'm perfect! Molly was dieing! She was suffering a long painful death! Choking on her words and spit! The dim air was coming down or her and she fell to the floor. Everyone she feel to the floor."
"Imma that's enough." Dean said. Our air was getting heavier. Every thing felt like it was grabbing me, pulling me in. What was happening? Her eyes where fading out turning all white as the wicked smile planted on her face was wider and her excitement was louder. I was stuck in my spot and i wanted to scream but i couldn't.
This was the end. I could feel it.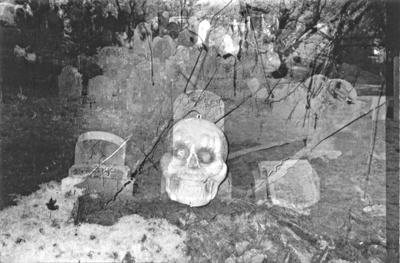 © Kyle M., Marblehead, MA