Vanish
August 5, 2011
I woke up and her clear blue eyes were staring in mine, her red lips were parted and her long black hair spread around her like a halo. But this time something was wrong with her: this time she was dead.
"Hurry Juliet!! It isn't your fault just get over it!" my friends called me, yelling with panic in their voices. If only I'd listened to Payton when she'd told me not to hang out with these girls. They only meant trouble. Lilian with her bad driving and drinking problems, if only i'd listened, but I didn't. Now Jasmine was dead as ever, heart stopped beating and we were running.

It wasn't our fault though

It wasn't

It couldn't be

It wasn't our fault!

We didn't mean for it to happen. It was too dark...too dark to see that stupid dog. Too late to realize we were heading straight for that tree. She was too drunk to realize that we were headed for that tree. Jasmine was too close to that window. And now we were running away from what we did.

"Hurry Juliet!! Run come on!!!" Lillian screamed hysterically
Trista was screaming and crying while we dragged her away from Jasmine. Jasmine was Trista's best friend. "Jasmine!!! JASMINE!! JAZZIE!!!!" she screamed
she clawed at my face "Get the HELL off of me!!!"
I pulled her arm forcefully "Trista!! Trista shes dead! She's DEAD Trista come ON!!!"

Trista sobbed uncontrolablly and completely went limp. We only brought Trista and Jasmine with us so the guys would be preoccupied with other girls. They were the only girls in the school who hadn't been drunk yet, we decided to let them have the time of their lives. But it went terribly wrong. Every thing spun out of control. Jasmine was only tipsy, Trista was so drunk she was throwing up. Trista eventually did something she regreted and we all decided to go home. The fun was over. Now the fun didnt exist.
Because Jasmine was dead

Dead

Gone


Poof.

She was pretty, smart and probably had a good future but we threw that away just to hook up with Kevin Crane and Jake DeMone...we just needed an excuse to be there.

Trista wasn't screaming anymore just whimpering. You could hear her trying to throw up but she had nothing left to give. I probably looked terrible
"Lillian! She's dead what are we going to do?" I whined

Lillian whipped her head around, blonde hair flying "We don't mention it. As far as we're concerned Trista could have killed her! Not us! WE didnt do ANYTHING okay?"

I felt myself going pale "L-lillian what do you mean?"

Lillians eyes sparkled "I mean: Trista took the wheel and steered us to that tree okay? That's why Jasmines dead. I could go to JAIL for being drunk underage AND for driving, AND for driving while drunk AND probably killing someone. Trista will be FINE okay? CHILL"

I dropped Trista and felt myself falling, how could this go so wrong?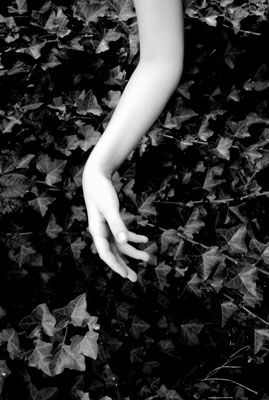 © Sarah M., Blairsville, PA