Paper Shredder
August 17, 2012
"Piece of Paper near Paper Shredder"


I can't move, I can't talk. All I can do is watch. Watch the others' lives end with the push of the button. Listen to The Monster as it tears them up, one piece at a time. Waiting to be next, wishing to be next. For it to all just be over.
I don't recognize any of the ones who are slaughtered, they are all so different. Different, but the same; terrified, helpless, and innocent. It's not as if they did anything to deserve this fate. They were just in the wrong place, at the very wrong time.
I suppose I should be grateful that I'm still here, lying so close to The Monster, but lucky enough to not be chosen. Yet.
But Why am I still alive. Why haven't I been chosen? Wouldn't it just be easier to shred me into scraps like the others?
Being bound and gagged, I feel like a piece of paper near a paper shredder.

It's hard being the wife of serial killer.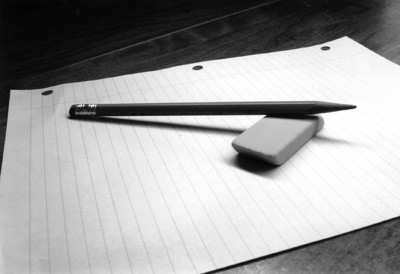 © Michael H., Mildford, CT