Death on the Report
December 18, 2012
Strolling along a long forgotten path, a boy of the mere age of twelve stumbled upon something gruesome. Terror spread across his face as he tried to comprehend this horrific sight. He combed his fingers through his shaggy, blonde hair wishing it was all just a dream. Trying to do the right thing, he fumbled for his phone in his deep pockets, when he had finally found it his palms began to sweat terribly and his phone slipped out of his grasp. He hurried to pick it up, the boy knelt down to retrieve the phone and he dialed the emergency number, 911. After a few moments, he heard the sirens wailing in the far distance. Waiting for the police, he glanced down at the brutally smashed body just to catch sight of a hairy, eight-legged spider crawling from the victim's dropped jaw.
Suddenly, interrupting the boy's focus, the CSI agents screeched to a halt in front of the crime scene like drag racers. The agents spread yellow caution tape around the perimeter of the crime scene. They investigate the scene and photograph the horror. Meanwhile a husky, balding man with an aged, red beard, had the boy, Larry, escorted to the plain white van to be interrogated about the disassembled body.
Larry sat in the cold metal chair gripping to the edges shaking from the trauma. The aged man asks Larry several questions. Questions like, "Did you see anyone flee from the crime?", "Why did you come to this particular place?", or the worst question to be asked, "Are you the one who murdered this person?"
The evidence collected shows a couple of black hairs surrounding the lifeless body, along with a shard of shiny blue glass lying on the decease's blood stained shirt. The forensic evidence technicians shipped the evidence off to the nearby lab to have an array of test performed on the evidence, to ascertain what has had happen to the victim .
The lab scientists had their goggles glued to their faces. They had determination to find out how this person has perished. They wanted, no needed, to know how this person died. They needed to know who this person was. The family of this person deserves to know what happened to their beloved. The technicians have seen many cases but none as gruesome as this, none as difficult as this. They had to work harder than ever to solve this case. These people dedicate themselves to their work of justice; they got little to no sleep.
Weeks later, the CSI found out that the body belonged to a woman of 21, named Vivian, she was a reporter. She need to know what this chemist was up to, cooped up in his lonely lavatory all day long while his child was left to play with his imaginary friends. Every day he went without an ounce of sunshine. This man sparked her curiosity, she decided to snoop around and get the information on the man. She was trying to scoop up some information on an underground scheme that Larry's father, Albert, was running. Vivian originally was a full figured woman with long, curly, raven hair. She was a stunning woman. It would be hard to imagine a day where any man would resist her. She wasn't only beautiful; she was exceedingly smart, too.
Albert was a scientist that discovered a poisonous gas that could control all of today's humanity. One day, Albert caught Vivian spying on him, so he kidnapped her. Albert took the young woman and ran a series of tests on her. His theory did not work out as he intended at all. Vivian lost all of her luscious locks. Her skin turned to the color of foggy pea soup. The poor woman coughed up blood and became miserably ill and weak. She begged and she pleaded for the man to release her. Punishment for Vivian's pleas was being hit in the head with glass bottles. She pleaded so, that she can go to a hospital to regain her health, along with turning the evil scientist in, to the police.
Once the technicians figured out the outcome the mission, they called up every connection the woman had. They searched her apartment for clues as to who could have done this. They found on her desk in the far corner of her empty home a column she had written about Mr. Albert E Zuccardo. They investigate him and noticed that he had great reasons as to the want to kill her.
The CSI caught Albert after a long game of hide-and-go-seek. They finally found him hiding in a subversive hide-away that he had built himself. Albert was arrested for life. The CSI even raided his home and found the data and reports on the dear Vivian. They found pictures of her torture being preformed along with letters to the Science Convention of the Universe, about his findings and his progress. They also, found death threat letters that Albert was going to send for not getting a Global Peace Prize for all of his hard work. This man was truly deranged.
When Larry acknowledged his connection to the crime he connected the dots. Larry knows that his father's hypothesis is most likely correct; it only needs a few fix-me-ups here and there. Larry wants to prove to the world that his family is the all powerful, that his father really did deserve the awards that he tried so hard to earn, and that they can and will defy God. Larry thought deeply to himself and decided to carry on his father's legacy. Larry will correct the gas and control the world, once and for all. Larry will get a Peace Prize and dedicate it to his father. Larry will become all and one. Larry will be god.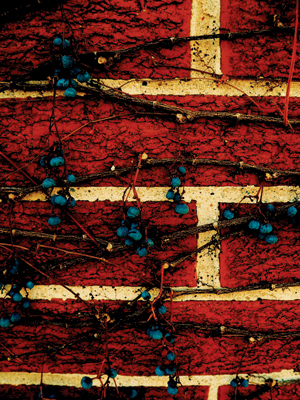 © Robyn R., Middleton, WI