Hello, Mister Train.
December 26, 2012
Too late. Here it comes; 250 tonnes of metal, people, luggage, at 200 kilometres per hour down a path of wood and metal and rocky debris.
It clacks, it roars, as if it's willing me to move, shouting at me to get out of the way. The lights blare, casting a long shadow onto the tracks behind me.
My cheeks hurt. I start to wonder why, then I realise I'm smiling.
Hello, Mister Train.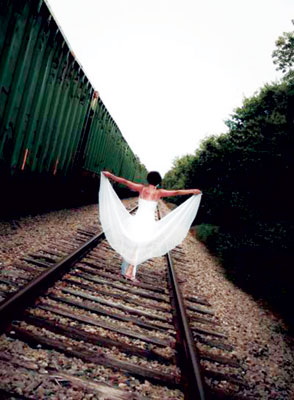 © Olivia E., Alto, MI