Downfall
April 29, 2013
Fingers slip.




I watch as he falls. The rain made it impossible for him to hold on any longer. The ledge was too small for nice weather, much less this downfall. The street and city lights below him almost make it look like he wasn't falling, but rather flying upward into the stars of the heavens.




His eyes are still locked on mine. Even now, as he hurtles farther and farther away from me, I can feel them boring into me. I can still see them in my mind. They were full of questions. He didn't understand. And now, I guess he never would.




Below, cars honk as he reaches his final destination. I slowly stand and make my way away from the edge of the building. The cops would probably be up here soon to check the scene. They'll probably rule his death as suicide. After all, he did have a very troubled life and no one he knows has a clue about me. I was his little secret.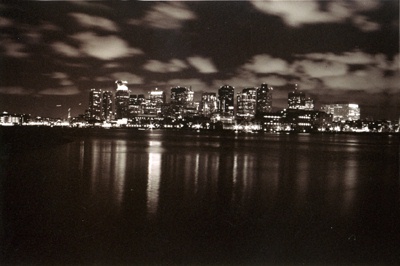 © Hoang P., Rochester, NY