Gray Skies
September 27, 2014
          Father tentatively lifted his hand to the hotel door, knocking exactly seven times upon its splintered surface.  A rusted room number hung slanted atop the door frame, swaying and squeaking ominously. I looked up at Jack, my father, who already seemed tense and anxious. His grip tightened around my shoulder, knuckles blanched. The muscles in his jaw hardened.
           I wanted to comfort him. I wanted to tell him everything would be okay. But the truth was, I had no idea what was beyond that door, and I had a feeling that, in a way, he didn't either.
         After several excruciating seconds, the door finally creaked open. We were confronted by a sliver of a skeletal-looking man; open bloodshot eyes appeared within the crack of the door, the chain lock dangled between him and my father.
          Immediately, the thick, undeniable stench of alcohol and tobacco drifted from the room. I crinkled my nose.
          "Jack," a familiar hoarse voice mused. "It's been a while."
          My father cleared his throat, shifting his weight nervously. "Yes, it has. It's good to see you, Eric."
          The man seemingly named Eric towered over me, and I had to tilt my head up in order to glimpse his pale face. His eyes were sunken in his skull, his breathing heavy and deliberate. 
          He glanced down at me, scowling. "Who's the kid?"
          My face grew red.
          My father avoided the question. "We have a lot to catch up on, yeah? Why don't you let us in so we can… talk?"
          Eric quickly glanced over his shoulder and back at us. "This is really not a good time, Jack. Come back tomorrow. Without the kid." He began to shut the door.
          My father abruptly placed his foot within the crack. "Raven died," he said. "I see you would turn her own child away, too?"
          Eric looked down at me again. His eyes shone with burning tears. "He…can't be…"
          "Oh, but he is. Your son, not mine. Now goddamnit, let us in."
          I looked up at my father with utter confusion. What did he mean by, "Not mine?" I was his son. Raven was my mother. But she had disappeared when I was one years old...
          Hadn't she?
          My eyes widened, and a gushing wave of memories invaded my thoughts.
          Raven. My mother. Large blue eyes. Long black hair. A low-lit room. A baby's hungry cries.  Her warm embrace. Protective arms. Hushed whispers. "I think I will name you Gray." A soothing touch. "Because, morally, my love, you are neither white nor black. Neither good nor evil. Neither corrupt nor pure." A gentle kiss on the forehead. "Be at peace, my little Gray. The sun will rise come morning."
          And then blackness. A jarring scream. Crimson blood on white tile.
          "Be at peace, my little Gray…" 
          "Papa," I whispered, panicked.
           He quickly shushed me as Eric closed the door. The muffled click clack of the chain being unfastened echoed throughout the deserted hall, until the door opened wide and I finally caught a glimpse of the truth.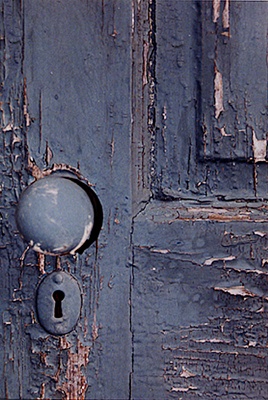 © Samantha H., Savannah, GA