It's A Boy
February 11, 2015
        "The Nielson's are having a baby"
         I move away from the corner of my office and put the pillow back down on the table. The time has come, I think to myself as I head down the hallway. I reach the Nielson family's hospital room, conjure my brightest smile, and enter.
         Abby and Marc Nielson were having a baby. The room was showered with colors, gifts, flowers, toys, banners, cards, fruit baskets, etc. Dozens of family members and friends had gathered, cascading congratulations upon the couple as music from one guest's iPhone filled the room.  The Nielson's were rejoicing such splendid news.
         "So, Mrs. Nielson," I ask with a chuckle, "You've been waiting so long to have a child, I'm dying to know: do you want a boy or a girl?" The family roars in anticipation.
         "Well Doc," Abby giggles, "While I would just love a little baby Chrissy, my husband over here is absolutely desperate for a darling Billy!" Marc Nielson blushes as his wife lovingly holds his left hand in hers. "So, I guess I'm hoping for a baby Billy, too!"
         "Poor Chrissy," Marc chides with a giggle. The family laughs over the imaginary name and proceeds to drink, eat, and celebrate their family member's expectancy.
-----------------------------------------------------------------------------------------------
         I re-enter my office and pick up the pillow. Walking to the other side of the room, I stand over the two nearly identical cribs, one colored a beautiful blue and the other a brilliant pink. Clutching the pillow with both hands, I don't hesitate. Not this time.
        Poor Chrissy indeed.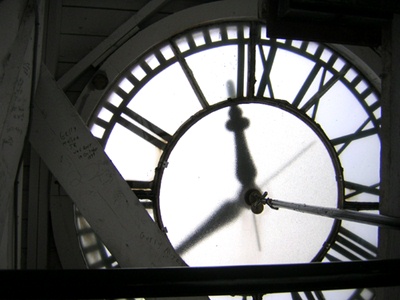 © Tatyana Z., Norwood, MA