Fated
May 18, 2015
In a dream I saw a girl, she was walking down the middle of a barren street with her eyes cast down and her heart beating out of her chest. Her heart, no longer connected to her arteries and veins was floating a foot in front of her and she followed it. Out of nowhere, there came a car, it seemed to move as if it was intended only for her demise. I called out to her, a warning of impending danger. Her eyes shifted lethargically from the asphalt and her face became visible. A grotesque imitation of a smile was etched upon her face. When I made to push her out from the path of the homicidal car she held up a hand. As if my shoes were suddenly composed of lead, I was frozen in place. She spoke slowly, with a voice bereft of life. "Heed my words: Do not do as I have done, else you'll end as I". After she spoke she motioned towards her left arm. The car never ceased its motion, even as she shifted her lifeless eyes toward it. Staring death in the face, she never once blinked or shed a tear; the smile etched upon her face the whole of the time. The automobile ran her down easily, with no remorse, no regret. Finding myself free of my restrictions, I rush to her side with the intent to aid her. Only to find, her suffering had already passed. On her upturned left wrist was a butterfly which had been murdered and pinned to its position. On the back of her left hand was a tattoo, it read:
" Words from a clinically depressed, self sacrificial being:
'Feigned happiness was my greatest error.' "
I have not slept since, for her face, her smile and her heart, were mine as well.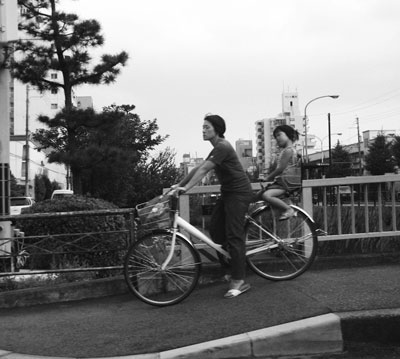 © Elizabeth C., Andover, MA