Totally Stressed Out
April 8, 2010
An assignment in English
Is easy as can be.
It's my best subject
A guaranteed "A" for me!
Until I get stuck,
And right off the bat,
Run into a wall,
Knock off my thinking hat.
No ideas in my head,
I'm stuck in a rut;
Call it writer's block,
I say it's a pain in the butt!
Prevents me from getting work done,
Drives me insane,
Gives me a headache,
Oh, what a pain!
Sit at the table late into the night.
Project's due in a week.
I'm in a fright
'Cause nothing's done
With no solution in sight!
Wracking my brain,
Spinning my wheels,
Trying so hard to think,
Just one idea.. Just ONE
If only to get me going
But even as I think this
My mind draws a blank
Curse this assignment!
Ruining my rank!
Taking a break,
Talking to friends,
Come back a little later,
And I'm still stuck!
Quarter to midnight,
I'm hoping for luck.
You'd think I'd be done;
Yet here I still sit,
Unable to think,
Unable to write;
Got a feeling I'm gonna be here for a bit.....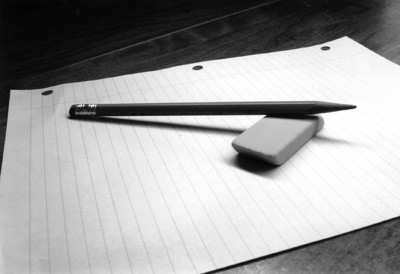 © Michael H., Mildford, CT