Old age homes- A symbol of Societal Ingratitude
September 9, 2011
A white washed small room with bare necessities and two windows....A mother of two looks out of one of these windows with rear stained eyes. She holds a letter, which says that her children are coming to meet her- A favour that they grudgingly perform once a year. Why? Because she has given birth to them?!? Yes, she used to be the focal point of her family once and her life was spent nurturing her children- her one and only priority in life. But now, she has been discarded into an old age home for convenience.

It's a shameful state of affairs that there has arisen a need for old age homes in modern times. Why do we need these homes? Why are we considering our older relatives as a burden on us? Not too long ago we used to have a strong joint family system. It was an unquestioned norm of the society to take care if of the elderly. It was considered an honour and a blessing.

Sadly, joint families have become relics of the past. In this nuclear age, old people are considered a liability. Time is money. And time and money determine our priorities today. Why are old age homes a symbol of societal ingratitude? Obviously, the absence of near and dear ones and the lack of their love and affection are the causes. Definitely, old age homes stand out as sore thumbs in the society, symbolic of our negligence towards our aged parents. As Thomas Merton, a catholic author rightly said, 'These people, who live the evening of their lives in old age homes live unloved and die unmourned. Death comes to them as a great reliever.'

Are we not negating the role they have played in catapulting us to what we are today? Can we be so mean and selfish? Do we ever realise how priceless senior citizens are to the nation because of their wide experience and wisdom? How can we overlook their sad forlorn faces and concentrate on our triumphs? Don't you remember all those countless hurdles and sleepless nights they have faced?

So why don't we make a fresh start? Let's work together to weave a web of love and compassion to shelter our elders who have been torch lights of guidance all their lives for us.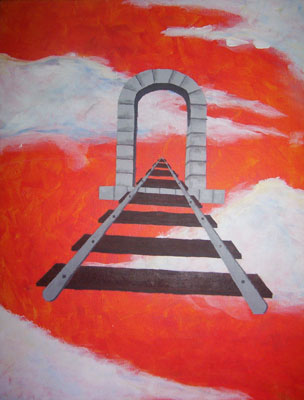 © Nicole J., St. Louis, MO