WHY SHOULD MATHS BE FEARED?
November 3, 2011
Maths- the subject known to be the mother of all sciences to some alike, and the mother of all troubles to many students!! But why is fear? Why this hatred for a subject so divine?
Many people have questioned the importance of maths and they have been given satisfying answers too...And yet, has there ever been any subject so terrifying? Many Students loathe maths for the same reason why scientists love them- for all the new things they discover...and of course numbers!!
Students fear maths because of its unusualness, its flexibility and its ability to turn out to be unexpected!! The students dislike having to think too much for each and every question and go frantic when they get the wrong answer. Even at times tuitions don't help and their fear only grows stronger...
Studies have revealed that most of the blame is on the society itself. Impressing the fact to children about the toughness of maths and the need to be more vigilant with it at a young age itself have only laid the foundations of a great phobia. Children must be taught to love maths, to nurture it and to live with it as a friend.
The essence of mathematics is not to make simple things complicated, but to make complicated things simple, and this is the very mantra of mathematics that must be spread to adults and children alike. Give maths a chance, everyone, leaving out all the superstitions and you will soon be found inseparable from it.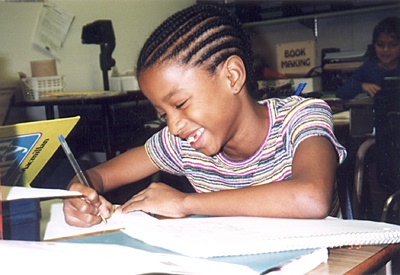 © Brandi M,Litchfield Park, AZ