Bullying's Rude Awakening
May 24, 2012
There have been way too many teen suicide stories in the news lately. The unsettling reality of it is, the majority of those suicides are the result of bullying. It's easy to get dismissive about one's experiences with bullying, but that's not the issue I want to focus on. My goal is to terminate the problem before a victim is contemplating suicide. We live in the age of technology, when bullying carries over to social networking sites. Bullying is a silent killer, because nine times out of ten a victim won't come forward. They feel as if they're alone, when the only thing they want is to have someone protect and comfort them. Every word, every action, every text, every post, every tweet lingers. Though words may be deleted, they're never truly gone. Bullying can be tolerated no longer; we must stop bullying before we unwillingly sacrifice more lives.
I was a victim of bullying, and to this day, those people are still in my classes, and seated near me. As victims and bully do, we never associate. Every now and then they'll ask me something that they don't understand. Sometimes I feel as if they don't even remember what they put my through. I still lug around the emotional scars they left on my. It's been eight years, and time has barely faded their words and memories. My mom spent countless hours on the phone with my school, and had they done what they said they would do I wouldn't have gone home almost every day and cried. Of course I would tell the teacher, but she tended to disregard it. Towards the end of that school year, my main harasser would make mean remarks and eventailly I realized I didn't have to subject myself to his juvenile commentary anymore. I eventailly learned to stand up for myself, but some people don't learn that until it's too late.
My point in saying this is not to gain pity, but to bring attention to this rising issue. Bullying is a force to be reckoned with, but if everyone gets together, we can put a stop to the issue. Most teachers say they don't tolerate bullying, but I don't see them doing anything about it when they witness bullying. Witnessing a bully harassing someone and being a bystander is just as bad as being a bully. I have been a victim and a bystander. Now I know that when someone is being bullied, it could be their last straw. So I try and do everything in my power to stop the bullying. Certain celebrities have started anti-bullying campaigns such as Lady Gaga and WWE. If we could somehow, incorporate one of those campaigns in schools across America, we will have the first of many steps to stop bullying.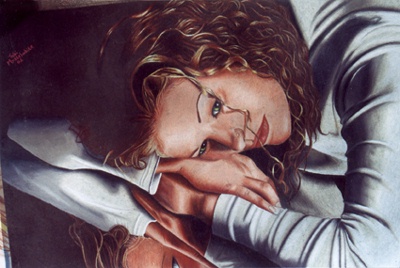 © Tabitha M., Kannapolis, NC