Art Throuh Pain
January 22, 2013
In the dusk of life's cruel day.
The artist alleviates his frustration through a new form of artistic expression.
His canvas, his wrists with almost patriotic colors of red and blue veins. 
The tool to create. Just a simple blade sharper than his own slick tongue when convincing himself to go forth with his creation, though dangerous.
The most important ingredient in his stimulating concoction.
His muse: the torture of his oppressors, his own hate of himself, and desire to see peace in the spirit realm- underworld or heaven.
Skillfully working his magic on the canvas.
Precisely dividing veins in half.
The intensity brings him ecstasy and more inspiration to explore his art on other canvases.
Legs, hips, and stomach.
He covers his canvases with bloody art.
Scars etched. 
His dream of zen is fulfilled.
His art was truly his escape.
No more shall he feel the pain of torment.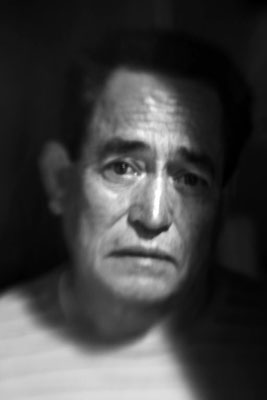 © Adam P., Goleta, CA