Pop at Your Own Pace
January 31, 2013
When you pop a bag of popcorn, do all the kernels always come out popped? Not typically, in my experience. Or other times, they come out burnt with a sharp acrid taste. Unpopped kernels are buttery and hard, so that when you bite down on them you automatically spit them out. Both of these imperfections become failures, making them undesirable.

In a way, high schools are like bags of popcorn. Each has its own domain all together- like kettle, or extra buttery. But when you open the bag, the kernels are different- separate in shape and size. Some vary dramatically, from unpopped, perfect, burnt, to stick-in-your-teeth. It may seem like there were no variables in their creation, but you can never judge what you can't see.

As a high school student, I've certainly seen people in all positions. From shy and reserved peers being made fun of, or people who are not afraid to be themselves called out for it. But this didn't just start in high school. Middle school is where everything stems from. Here, our personalities develop as we take our first steps onto the bridge between childhood and adulthood. I guess that this would be the first thirty seconds or so in the microwave, before the kernels truly start popping. But our outcomes are determined before the heat gets to us.

The middle school that I went to wasn't free of bullying, though it was admittedly small. Even in a class of forty kids, we still had one who couldn't tolerate the pressure. He was different, and didn't fit in with the mold our school had formed. You could say that in a bag of popcorn, he would be a tad overdone. From the beginning of sixth grade, people bullied him. It continued through seventh grade, and into the start of eighth grade. No one knew that he was depressed, but they still judged him for his actions…and his appearance. In the middle of eighth grade, he tried to take his own life at school.

When I entered high school, I felt lost. Walking into a new building in the morning as a freshman was so different than the life I was used to. But the environment was different too. People who didn't even know my name were judging me, laughing at me behind my back. It was evident that the most ferocious bullies you ever encounter are going to be high school students.

Fall proved hardly a problem for me, other than the typical taunting. Being a member of a team that truly cares about one another can save your entire high school experience. After soccer ended, tensions began to rise for me. People that I had come to think of as friends drifted away, until it was like we hardly existed to one another. But it was one of my so called friends that had stayed who bullied me.

She never said particularly much, but always enough to be hurtful. Short. Stupid. Over-achiever. My pride wouldn't allow me to stand up for myself, to show a weakness that she would play on.

It was with this that I met the most dangerous person in high school. Maybe you've come across them too- your own conscience. My entire life, I have doubted myself. But things people said to me could drag me down so easily if my mind convinced me that they were right. Some days it would be comparing myself to my highly-intelligent older siblings and feeling incomparable. Or telling myself that I could never achieve my dreams because of what others thought I was. However, it didn't matter what the thoughts were. I realized that I was losing a war that I was raging against myself.

That realization was followed with the idea that many other people probably faced the same issue. They were their own greatest enemy, from the unpopped to the burnt. What they conveyed themselves to be wasn't always what they were on the inside, and bullies sometimes said things to make them feel secure. The boy who tried to kill himself in my eighth grade class had probably thought poorly of himself in every manner. So maybe every bit of bullying that occurs really wasn't the product of someone having evil thoughts. Perhaps, what they say to themselves is much worse than what they say to others. It became clear why people bully others, though not right, but clear.

In the microwave, we are all going through an individual process. Kernels never pop at exactly the same time. They are individual and different, bursting through when they are ready to show who they are. Maybe it's something inside of them that delays them, or their positions with others. But we can't dispose of the imperfect pieces for small differences. Though we may not always know it, everyone is different on the inside, and facing their own struggles.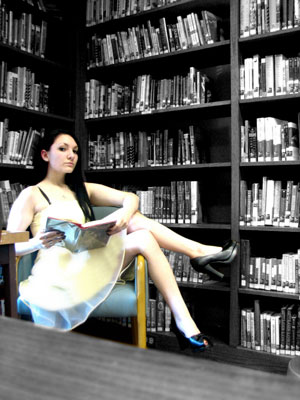 © Jessica F., Bradford, MA