Do people choose to be bullied?
April 14, 2013
She sits there head in her knees. silently wishing someone will come talk to her. She wonders why she doesn't have any friends. Why don't people come talk to her at lunch. The end of the day no one has talked to her, she grabs the blade and cuts. Little by little she feels the relief. She is an artist. Her arm the canvas the blade the paintbrush.

The next day a group of kids walk past. A boy calls out to her, he sees the scars. Tells her she's crazy.

Now one may ask? Maybe if she didn't always hide in the corner. She would have a friend. It is her fault that she doesn't.

Occasionally she even believes this. She decides to die. She cannot change. What is the point.

She plans her death, down to the last breath. Then comes the time to die. She didn't succeed. She ends up in the hospital. They send her to a camp where she makes a friend. The scars begin to fade.

It isn't her fault.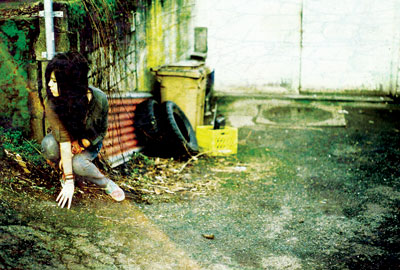 © Hailey J., Lake Oswego, OR