Living-dead
August 17, 2013
The pants were on; pressed against her legs, clinging like an afraid 3 year old would grab his mother when afraid. She twisted, and slipped her arms through the denim jacket, and toyed with her hair until they were elegantly messy. She twirled like Anastasia –something was still missing. What?
*Sigh*
*Click*
And the wooden box opened, and out slipped 12 bracelets, each varied in the making, and went over her left wrist.
Yes, now, it was done.
*****
New teachers, new class, and she sat at an empty desk. The whole class had partnered up with someone so they could kill their isolation. Not her. She was happy, euphoric at the new stuff she had bought from Wal-mart a week before –she couldn't wait to use those pretty glitter pens and write upon the thin paper Hello Kitty journal. She dined with herself at lunch. She played tennis in the court alone even when Emma offered to join her. 'Such a proud little b****' was what Sylvia had remarked.
*****
*Ding-Dong*
Went the bell.
Someone opened, and let her in.
she walked to her room quietly.
This had been her routine for seven years now. No new friends were made, neither any of the old ones remained.
They were all mean to her. She had been declared the proud one today. How could they?
She was the epitome of humbleness and modesty.
Her eyes welled up in frustration. Seven years of bullying and humiliation played over again. They had kicked her in the football fields, beat her at the gym, mocked at her in dramatics, made fun of her singing, tore her brand new journals, doodled disgusting things on her books, called her rude names and what not.
They had killed the little blonde who used to chirp around the neighborhood, distributing home-made cookies to passer-bys.
And then, spontaneously, before a drop could leave her waterline, she smooched away the twelve bracelets, and scraped away the last night's wound.
Cruelly, she drove her teeth through the skin to the vein.
The blood was hot, pumping and fresh –all matched up to the taste of her living-dead self!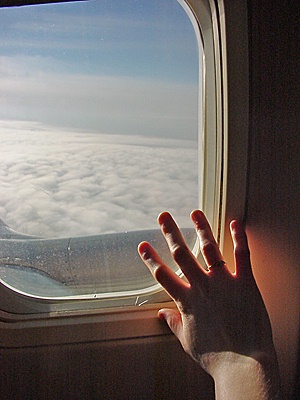 © Greg K., New Lenox, IL