Disorder
January 17, 2014
Iv lost pounds, Iv lost energy
My bones stick out at my neck
I can feel my rib cage as I press my stomach
And I like it.
I love feeling every bone in my wrist
Bruising from the slightest touch
Weak and fragile like a glass vase
Hold me gently, for I break easily
My shakes are violent.
I need you to brace me, hold my weight
Because I like it.
I like feeling like a bundle of sticks
A skeleton in a science classroom
A leaf cast away in the wind
I wrap my hands around my throat
Placing my fingers over the marks you left
I was limp in your arms, choking my soul
I remember feeling you against me
And now I can only feel bones.
And I like it.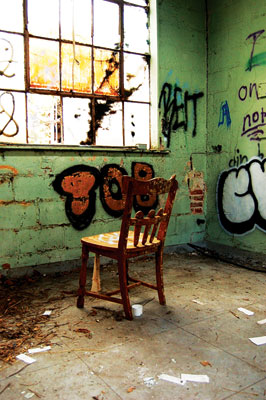 © Gianna V., Sewell, NJ