A Journey Through The Years
September 2, 2014
A Journey Through the Years
The first time I was bullied was when I moved from Fremont to Woodville. Even when I went to Fremont schools I was never popular. I was an outsider. I was okay with that, but then this other life got thrown in my face. I was suddenly at another school, with kids I'd never seen before. On my first day of fourth grade, my first day at a new school, I had a girl tell me that she hated me. I made two friends that school year. It was an awkward year to say the least.
By the time I had gotten to fifth grade I had my first crush. I told him about it at the fifth and sixth grade dance which looking back was a bad idea. He then told me that he didn't like me and that he never would. As crushed as I was all I wanted was to disappear. Apparently that wasn't enough for him though. As a fifth grade student I was being called a slut and a whore. I was being labeled because I didn't choose a label for myself. What hurt the most was that I'd never even kissed a boy on the cheek let alone done anything as a fifth grader. Then I tried ignoring him. I started being friends with a boy named Kyle Pauley. We were in the purest form, just friends, but still it just wasn't enough. The same boy started spreading rumors about me having sex with Kyle. I was maybe twelve years old and already the rumors had started. Hurtful things had been said and I wasn't even in middle school yet. I lived in fear.
Middle school arrived. I couldn't talk in class because I was afraid of people making fun of me. I had cut my hair a little shorter and people were calling me a dike. My best friend and I got into a fight. She won. I had no where to sit at lunch. I recall Kevin saying "Why do you even sit here anymore? No one wants you here.". I sat alone. I had no where to go. My grades were slipping because I didn't see a point to anything. I would walk down the hallways trying to avoid any eye contact because then I would have to talk. That summer I didn't go anywhere. I stayed at home.
Eighth grade came along and I was still sitting alone. I was struggling to stay afloat. This is the year my family started fighting and I was disowned by my grandmother because of a boy and because to her a t-shirt and shorts is considered provocative dress. That same boy I had a crush on in the fifth grade was still making fun of me. We were in the same math class. If I left the classroom when I came back he would exclaim "It's back!". From that moment on I was no longer a person and I became no more than a statistic. If I answered a question wrong he would call me stupid or think of some remark. I went to the office crying one day and didn't leave until the last bell. They told me they would take care of things. He didn't get any punishment. I started taking stats for wrestling. One of the other girls was in middle school too. Deanna and I became friends, but this still didn't help my lunch situation as seventh and eighth grade students were not allowed to sit with each other. Another year sitting alone.
Freshman year rolls around. It's my first year of high school. Deanna was still in middle school while I was eating B lunch alone. I got into art. I started taking art classes. I found something that I actually understood and a teacher who was more than what she was paid to be. That still wasn't enough. Other girls were talking about me. Suddenly everyone was in a relationship and I was the one that no one wanted. Music was really big for me. I auditioned for the school musical. I went to rehearsals and I was everyone's last choice for a dance partner. Nothing felt as bad as being the last choice. I felt alone back stage even though I was doing something I loved. People called me names. I could always hear them. "She's so ugly." or "Why does she even try?" and sometimes things like "Did you hear she f*ed five guys already?". All these rumors had my head spinning. I never knew where they came from. They just spread like a bad cold. I couldn't look at two people having a conversation with out thinking that I was the subject. Getting involved didn't help. I was still alone.
Sophomore year begins. All my friends go to different schools except for Deanna who has A lunch. I ate lunch in the art room the whole year. I remember even walking down to the cafeteria to get my lunch damaged me in some way because I had to face everyone. I made friends though. I now had Nathan, and Elijah who were there for me when I needed them. They couldn't always be around though. Even though they were there for me during school they weren't there outside of school. Someone toilet papered my house. Except they didn't stop with the toilet paper. They got shaving cream and wrote "Loser" on the porch. They wrote "Kaitlyn is a slut" on every single window and taped a pad to my mail box. They ding dong ditched me and I slept with a knife that night. I never found out who did it. I hid my face at school for weeks because I was afraid of the person who did it seeing how bad it hurt. Still constant insults came from the boy I had a crush on in the fifth grade. I couldn't even think about anything but what he was going to say next. He moved a few months before school ended and I could breath easier. I still had self esteem issues though.
Here I am now. It is my Junior year of high school. I skipped school today because I couldn't face everyone. The first day of school the only thought I had was that I wanted to be home schooled. All my friends now go to different schools. My childhood bully moved back to school. I don't know how to talk to people. I feel like a thousand knives are stabbing my back all at once. I still have no where to sit at lunch. I feel like I don't belong. I don't speak in class. I fear the labels I've been given by my fellow students: slut, whore, b****, etc. The school preaches about trying to rid our school of bullying. I call bull s***. If they were trying I wouldn't be so afraid to speak up. I wouldn't feel like this. I would be able to walk around with a real smile on my face. I wouldn't cry myself to sleep. I would have friends. My childhood bully would be expelled and I'd never have to look at him again. What bothers me is that the bullies are always the kids that everyone likes the best. My bully is someone that everyone likes. How can someone see what a monster he is and look past that? How can someone see what he's done to me and hate me instead of him? High school has destroyed me. I'm not a person anymore. I'm an empty shell. People who believe depression isn't real need to go back to high school. This is NOT the best time of my life as people keep trying to tell me. If people want to do something about bullying they can think before they speak or judge someone. This is my life and journey through high school. Do yourself a favor and open your eyes.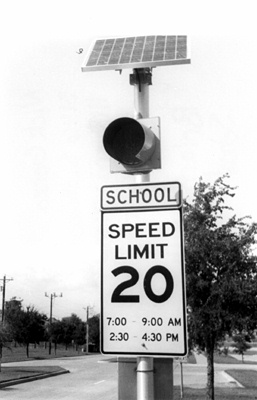 © Nick G., Highland Village, TX