Gratitude
MAG
Imagine the most beautiful thing you have ever seen. Is it a breathtaking sunset or the face of one you love? Now imagine losing your ability to see. Think of your favorite song and imagine never hearing it again. Finally, think of a person you adore and imagine if he or she weren't here tomorrow. We all take things for granted every day and too often only realize how important they are when we lose them.

Last spring, I had the privilege of going on a mission trip to Honduras. One moment that has been burned into my memory is when I stepped out of our air-conditioned van and onto the dusty street in the landfill in Puerto Cortez. People who can't afford to rent an apartment are forced to live in the local landfill. There are so many that they have used all the resources and are simply starving to death.

That day, our group of 16 was delivering a week's supply of flour, sugar, rice, beans, and lard to each family. When we arrived, people literally ran down the road toward us. Most of the children had no shoes or shirts. We handed the adults bags of food and gave the children candy and toys. At one point, our vehicles were swarmed with people. I remember stepping back and witnessing the desperation and starvation turn to pure relief and gratitude. That moment will forever humble me.

I can't remember ever going to bed hungry, while they have lived a lifetime of hunger. Even though those bags would only feed their family for a week, they were so grateful. Some of them even wanted to give us something in return, but they had already given us more than what we had given them. One woman in our group said when she reflected that, as Americans, we give out of our abundance, but those beautiful people gave us so much when they had so little. And yet as a society, we are still wanting in so many ways.

My mother used to make me listen to her generation's music. One song that sticks in my mind is Joni Mitchell's "Big Yellow Taxi," with its lyrics: "Don't it always seem to go that you don't know what you got till it's gone." Today, I realize the truth in those lyrics.

This is my challenge to the youth of this nation: Be thankful for the life you are blessed with, and if it is possible, express your gratitude to someone you love. My final challenge is to help those who are unable to help themselves so that they may know the happiness you have experienced.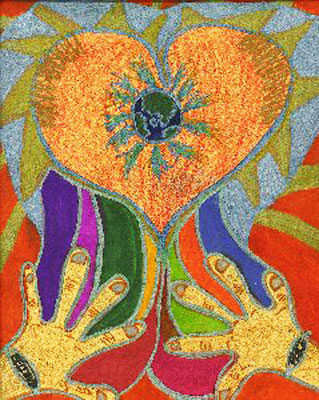 © Anonymous