Innocence Regained
MAG
My child development teacher tookour class to a special education school for a field trip. Iwondered why we would go and look at these children. AlthoughI want to become a special education teacher, I didn't want togawk at them. What exactly would we be accomplishing? Myteacher said we would be making an ornament: a popsicle stickpainted white with two black dots for eyes and a red dot for amouth, with paper taped to the back for wings. An angel. Forthe next three days, our class constructed the detailed partsfor the ornaments. Mine looked more like a scared monkey thanan innocent angel.

The next day, our class assembledfor the visit. "This is so weird," one girlexclaimed. Her friend replied, "They won't know what ishappening." Screaming inside, I said, "They're justlike us, only a little more complex." I was nervous. Myeyes watered, my heart beat faster, my stomach hurt and myfingers and toes were numb. Questions were running through mymind - would I treat them okay? How would I act toward them?

Inside the school, a woman passed out colorful nametags and explained what to expect. Ignoring her, our classsigned their names and kept talking. Suddenly, a bark camefrom this tiny woman, the principal. She told us we would beworking with loving, extraordinary kids and not to treat themany differently than we would treat our friends. She led usinto a classroom. I scanned the surroundings: eight kids,tables, chalkboards and a Christmas tree. Seven high-schoolstudents stared at eight 12-year-old handicapped children.After a minute, I approached a girl who looked very young.Glaring at me, she pointed to the chair next to her. I lookedto see if anyone else was doing anything, but the room stoodstill. Not sure what to do, I squatted beside the girl."Hi, Courtney," I said. Anxiety ran up and down mybody when she didn't answer. "Would you like to make anangel?" A smile spread across her face and she nodded.This is going to work, I thought. It did. The angel was asuccess, and so was I!

I received a phone call a fewdays later thanking me for my time at the school and asking ifI would like to help with the Special Olympics over thesummer. Excited and overjoyed, I accepted. I can't wait tohelp these kids again.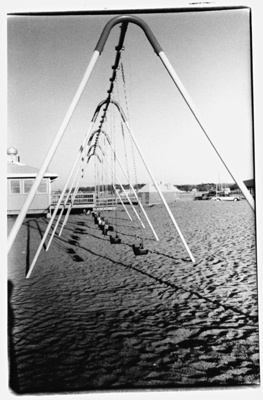 © Anonymous