Considering the Nucler Option
June 22, 2010
The date is August 6, 1945, the day the first nuclear bomb was dropped on Hiroshima, Japan. Inside this destructive weapon, a hollow cylinder of Uranium is fired through a tunnel inside the bomb, colliding with a solid cylinder of Uranium, and resulting in an explosion. What happened there is far different than what goes on in a modern nuclear reactor. Despite this, many naïve nonscientists' only thoughts about nuclear power are centered on this fateful incident. And what goes on inside of a reactor may as well result in effects quite the opposite: save the environment. With dwindling fossil fuel supply, massive amounts of gaseous waste deteriorating the ozone as we speak, and the ever increasing social craving of environmentalism, nuclear power may be just the thing to eradicate our current predicament. Boasting feats of only a shocking one percent of total industrial waste allotted to it, as well as being crowned as the most complex and sophisticated energy-producing technology ever created, nuclear power is a safe and reliable method to produce electricity. Thirty countries around the world are building new reactors and utilizing this energy production system more and more each year, and currently nuclear power provides fifteen percent of the world's electricity. This advancing technology has been ever improving in the last sixty years since its start and has become vastly more safe and reliable.

Why must we rely on fossil fuel to supply our energy needs? Coal ash is far more radioactive than nuclear waste, astoundingly. The irony to this statement is only caused by the weight the society places in the constant buzz on radioactive waste, and, the one thing the nation refuses to forget, the infamous atomic bomb. Nuclear waste is perfectly containable, and extra measures are taken to keep the radioactivity at bay. But the harmful fossil fuel waste is unleashed into the environment, destroying the world more and more every day as we continually, ignorantly so, place our trust in it. Or maybe we never bother to think twice about what happens to our world when we utilize electrical appliances powered by fossil fuels. Uglier, the average amount of fossil fuel waste a person is responsible for in their life is tons, all unleashed without a thought into our precious life-bearing air. But nuclear waste only allots to a meager average of a pound to one person's life, all kept safely and securely by reliable scientists who understand how to keep the earth clean and safe from this byproduct of nuclear fission. And compared to leading "green" energies, nuclear power is still superior. Solar energy is expensive, unattractive, and impractical in nearly the entire country to rely on as an energy source year round, its best use being to power our calculators. Wind energy requires immense amounts of space and threatens wildlife, especially birds. Hydroelectric power puts critical stress on a river ecosystem and will not provide enough energy to supply the users.

What steps should be taken by citizens towards nuclear energy? Well, you don't need to rely on nuclear power to completely supply your energy needs. Even if nuclear energy only supplies a quarter of your electricity, your contribution to global industrial waste will be substantially less. With slightly higher prices of electricity produced by nuclear power, I encourage you to do this. But if you are not ready to utilize nuclear power, that is alright too. It is not suitable for everybody; no technology is or will ever be. Instead, cut down on your usage of electricity, and you, also, can make a difference. We have one planet bestowed upon us, and with it comes one big responsibility. Let us as a country try our best to maintain this earth's cleanliness and well-being one step at a time by using the most appropriate energy sources wisely with its impact on the environment in mind.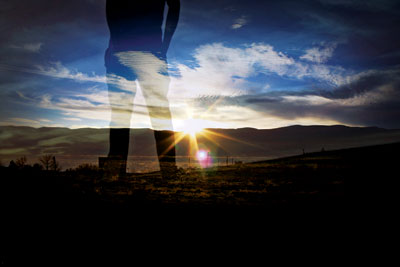 © Ezekiel R., Las Cruces, NM