Depression in Teens at an all Time High?
December 5, 2019
Op-ed: Depression in Teens at an all Time High?
By: Benson Saechao
Many of us are under the impression to be perfect. We are supposed to "set our goals high and reach for the stars" but isn't that a lot of pressure for a teen? Depression is a big problem for teens, but why now? Why are kids experiencing depression at a higher rate now compared to kids from two to three decades ago?
Mental health is a serious issue especially for kids so young. About 20 percent of teens suffer from depression at some point of their lives. Imagine that, one out of five kids suffer from this and we may not even be aware of it. Our feelings are so vulnerable because we take everything to the heart, but it wasn't always like this. What could possibly put those in that position to feel the way they feel?
It could be a variety of things that could have possibly triggered us to feel like this. It can range from problems from home, school, or just the environment we are surrounded by.

So how can we help those who are suffering from depression or similar situations? First off notice the signs of depression. It may not be visible like a light but it may be their only way of crying out for help. Some signs can be mood swings, loss of interest in activities, withdrawal, or even poor school performances. These can be due to loss of hope or energy to do anything anymore because of depression.Let them know you're there for them because when kids are depressed, they feel isolated. They feel alone as if there is no one there for them but the truth is there is. In order to help them, find ways to help receive treatment such as therapy and coping mechanisms. It's always better to give them the help they need in the early stages because depression can be damaging if left untreated.
Teens battling depression who sees a way of coping with self harm and isolation should not only seek help but go to trustee and express their emotions. In doing so parents or guardians as well as any faculty members should not only look for the signs of depression but should always try to help teens fight these constant battles.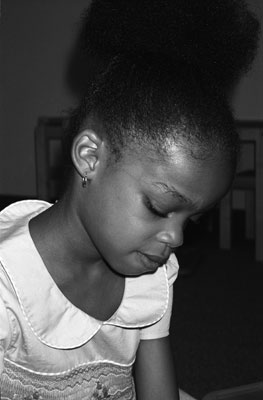 © Megan W., Ocala, FL