Help
May 10, 2009
I sit.
I lay.
I cry.
I scream!
The cause of this misery is none other than the horrid pit that is my life.
Fighting!
Failing!
No one caring.
The escape is my friends.
To laugh and be happy.
That is a privelege that I can only experience with my friends.
At home my world crashes down on me, I am a pebble under a rubble of problems.
HELP! I am screaming!
But everyone seems to be deaf.
Who can hear?
Who will care?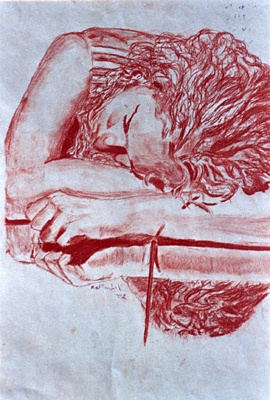 © Mark S., Kannapolis, NC