Tell your children to go to bed, NOW!
May 5, 2010
Your alarm clock annoys you with its constant ring, so you press snooze button. You barely open your eyes because you stayed up late last night because "you weren't tired." There is a big exam today, and you scarcely remember what you studied for it.
Over two million children suffer from sleeping disorders and about 30 % to 40 % don't get enough sleep at night. Children, in the process of growth, deserve 9 out of 10 hours of sleep.
Most children attempt to persuade their parents to allow a more extensive bedtime than they need. For example, a child begs his mother to stay up and watch a favorite television show. The mother gives in reluctantly, and every night he whines to convince his mother until it's a habit. Every night he or she lies in bed later and later. This is how sleep deprivation starts for some kids.
Mary L. Gavin, MD stated that kids age 5 to 12 need an average of 10 - 11 hours of sleep. Three of the most common items that help sleep distractions for a child are cell phone, video games, and caffeine products. Teens stay up so they can response to comments or questions that their friends buzz to them, but those messages can wait until tomorrow: sleep is now. Children or teens playing video games, particularly before sleeping, keep their minds busy and prevent sleeping. What happens is your brain concentrates on the video game, so the last thing it's thinking about is sleep. Caffeine products such as: soda, coffee, or tasty snacks like chocolate, sends their brain into overdrive to stop sleep. Teens or children may use these products to stimulate their intellect for homework which is a poor reason because afterwards your mind is still hard at work.


Charmaine Payne, RN BSN says that, "Not getting enough sleep interferes with your nerves system which deals with your brain." The brain controls everything but the beat of your heart. Most children do not function correctly or to their fullest when sleep lessens. School is a big part of a child's life and can be affected drastically.


Preventing sleep from children takes a bigger toll than you think. The child is less likely to complete their homework efficiently and the growth of the child's body may be stunned. Your child's grade dropping is not how your child will succeed. Sleep is an escape from long days at work for your body. Sleep is the time you give your body to sort out or store information, replace chemicals and solve problems. Children need to give their bodies time to heal.


Behavior problems can also come from not taking the time to sleep. You ever wonder why your child just can't figure out a math problem that's almost too easy or maybe he or she argues with a friend or family member for no reason at all? You are constantly fatigue, not focusing, unable to listen well, having difficulty thinking straight, or feeling clumsy and weaker than usual mostly because you probably did not receive the right amount of sleep. The same is for children and teens.
These might be problems for you as an adult but it is a lot worse for children. Also Gavin, MD declared that researchers believe too little sleep can affect growth and you immune system - which keeps you from getting sick. The cause is sleep deprivation, but the effect is the many problems that come with it.
If you have that stubborn child that refuses to sleep try what Mark Stibich, Ph D recommends:
1.
Make sure your child only sleeps in his or her room (doing anything else will confuse your child's body)
2.
Get your child a daily sleeping schedule
3.
Always try to make your child's room as dark as possible (little lights like the one from an alarm clock can disturb him or her)
4.
Let your child lie down for thirty minutes before he or she sleeps
5.
Opening the drapes or blinds in the morning to let in a little sunshine will make your child sleepier at night
6.
Always see a doctor if sleeping problems worsen
While sleep your child may switch from Rapid Eye Movement (REM) and Non- Rapid Eye Movement. Rapid Eye Movement (REM) or active sleep is a dreaming stage when you are "sleeping lightly" and are woken quite easily. Non- Rapid Eye Movement or deep sleep is when snorers snore and you breathe deeper and slower. Your child can change constantly between the two especially with smaller children or infants.

You want your child to do their best but it all begins with sleep. You parents should be enforcing the time children go to sleep. No matter how much your children beg and whine think of their future and how staying will affect them: body, mind, and soul.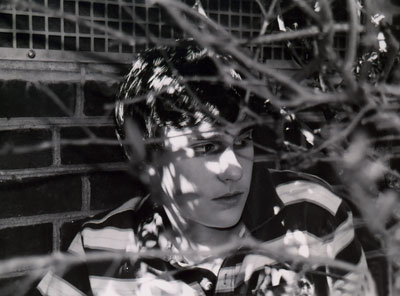 © Kyle W., Pompton Plains, NJ