Tired of acne?
November 28, 2010
Luck or misfortune play a big part in the fact if mother nature decided to give us acne or not. I have had luck. My face is clean of acne 98% of the time. But with luck comes misfortune. When I do get pimples or black heads, they come in big(yes i know this might sound disturbing but it's the truth). I have some steps to lead you on your way to a clearer face and healthier skin.



1. Is your skin dry? Does it fake? Are you washing it with store bran face washes ex: Clean and Clear?
Fact: The name bran washes tend to dry out your face and clog your pores, cause backup of bacteria and dirt under the skin.

2. Get rid of all harsh name brand face washes and fill your cupboard of fruits, and sugars!

3. Why? Natural ingredients are healthier for your skin such as lavender.

4. You want to start with a scrub, you want to put 2-3 tsp of baking soda in the palm of your hand and add a few drops of warm water. This will make a paste. If it is too liquid, add more baking soda. You will need a scrubing facial brush for this. Put the srub on the brush and scrub your face. Avoid the eyes. Rise your a warm wet face cloth. Don't worry if it might sting a little after rising, it is your pores oppening and taking in the air. This scrub is gentle enough to use everyday, and it rids of dry skin.

5. Steams are important in facial care, it also opens the pores to let out all the dirt and bacteria. You will get pimples and balckheads after, it is a sign that they are exiting the skin. 2-4 Cups of boiled water in a bowl. Add 4-6 drops of lavender essential oil in the bowl with the warm water. Place your head over the bowl and put a towel over you so the steam doesn't escape. Do not steam everyday. Once or twice a week should be suffisant.

6. It is by choice if you chose to do a hydrating mask. This oatmeal honey mask will leave your skin softer. 3 Tbsp regualr, uncooked oatmeal. 2 Tbsp honey. Combine the two in a bowl, then apply to your face. Leave it for 10min then rinse with cool water. Do not apply a mask every day, more like every 2 days.

7. Cucumbers are great to place on your eyes while the mask sets on your face, they leave you feeling fresh. This will not harm your eyes if you do it everyday.

8. For a final part of the facial treatment, we finish with a toner. 1 Cucumber slice into thirds. Sweep the cucumber over your face and neck. The cucumber juice soothes and exfoliates the skin. Slash your face with cool water then pat dry. You can tone every 2 days.


If you have any allergies to these products, simply leave a comment suggesting other recipies for any of these steps and I will write back with more.

It is always important to keep our skin looking great and feeling fresh.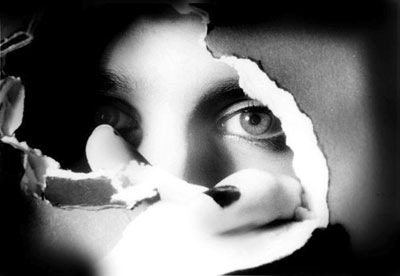 © Tabatha B., Peoria, IL